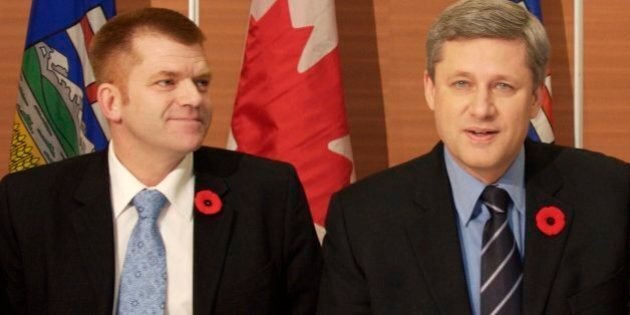 In contrast to Prime Minister Stephen Harper, the new leader of Alberta's Wildrose party has taken swift action after a party member's remark about "brown people" sparked controversy.
On Sunday, Brian Jean — a former Conservative MP who was elected leader of Alberta's official opposition last weekend — removed a Wildrose candidate over an "inappropriate" remark he made during the leadership announcement.
Bill Jarvis, who was set to run for the Wildrose in Calgary-South East, was caught on an open microphone saying the party needed "lots of brown people in the front" for a photo, The Calgary Herald reported.
Though Jarvis apologized for what was apparently a joke, Jean said in a media release that he asked him to step down.
"The comment was disrespectful and while I accept that Mr. Jarvis did not intend to insult, I will not accept inappropriate statements that fail to show respect for all Albertans," Jean said in the statement.
The incident is reminiscent of the controversy surrounding remarks made by New Brunswick Tory MP John Williamson during the Manning Networking Conference earlier this month.
While discussing the temporary foreign workers program, Williamson said it made no sense to pay "whities" to stay at home while companies bring in "brown people" to work, iPolitics reported.
Though Williamson took to Twitter at the time to say he was sorry for using "offensive and inappropriate language," he later ignored opposition calls to apologize in the House of Commons and has not addressed the matter further.
Alberta Tory MPs Deepak Obhrai and Devinder Shory both went public weeks ago to criticize their colleague.
"Very disturbed by Williamson's race-based comments," tweeted Obhrai, a parliamentary secretary to the foreign affairs minister. "Foolish statement damages all of us. Years of hard work down the drain."
Federal Liberals and New Democrats have called on Harper to expel Williamson from caucus and have sharply criticized the prime minister's silence on the incident.
Last week, Liberal MP Carolyn Bennett charged in question period that the prime minister's refusal to publicly condemn his MP's "ugly and racist" remarks was "an abdication of his responsibility to set an example for this country."
Tim Uppal, minister of state for multiculturalism, replied that Williamson recognized his remarks were inappropriate and apologized.
"Canada is one of the most welcoming countries in the world, and as the prime minister has stated, Canada's diversity is one of our greatest strengths," Uppal said.
Harper also faced criticism this month for not punishing veteran Ontario Tory MP Larry Miller after he stated, on the radio, that any Muslim woman who doesn't want to remove the niqab while taking the oath of citizenship should "stay the hell where you came from."
Miller also released a statement apologizing for his "inappropriate comments" but said he stood by the view that face-covering veils should not be worn during the citizenship ceremony.
Last Friday, the legislature of New Brunswick passed a motion denouncing Williamson's comments as "racially charged and demeaning."
The motion, introduced by Liberal MLA John Ames, says the MP's remarks about temporary foreign workers "showed contempt for people of different racial origins who work hard for our New Brunswick companies."
Here is the full text of the motion condemning Williamson:
Motion 22 by Mr. Ames, seconded by Hon. Mr. Doucet to propose the following resolution on Tuesday, March 17, 2015:

WHEREAS Conservative Member of Parliament for New Brunswick Southwest, John Williamson, recently made public statements that were both racially charged and demeaning;

WHEREAS these statements showed contempt for people of different racial origins who work hard for our New Brunswick companies, pay taxes and make an important contribution to our provincial economy;

WHEREAS these statements also showed contempt for New Brunswick workers who are, for their own legitimate reasons, drawing Employment Insurance;

WHEREAS the statement shows a complete disregard by the Conservative Member of Parliament for the important contribution to our provincial economy of workers of all origins;

WHEREAS New Brunswick has long recognized an urgent and pressing need to grow its population in order to experience stronger economic growth;

WHEREAS the racial remarks of the Conservative Member of Parliament, stated so blatantly and publicly, seriously impede the ability of New Brunswick to attract immigrants to help this province grow the economy; and

BE IT RESOLVED that the Legislative Assembly of New Brunswick condemn the views of the Conservative Member for New Brunswick Southwest, and affirm that the Government of New Brunswick denounces such demeaning remarks and opinions.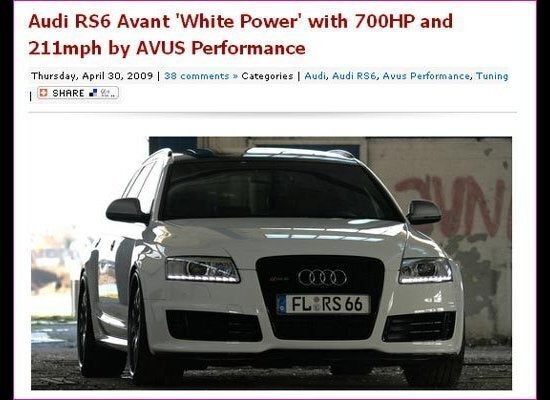 Ridiculous Examples Of Accidental Racism