Former prime minister Brian Mulroney has joined the chorus of critics slamming Quebec's controversial values charter.
In a sneak preview from the first episode of "theZoomer" — a new current affairs show on VisionTV co-hosted by Conrad Black — Mulroney calls the controversy "needless."
"If you want to build a dynamic, inclusive society, you have all the instruments at hand," he said.
Mulroney said the charter sends a "negative, inappropriate signal" to immigrant communities that are bringing prosperity to Canada.
"We can't function as a country without strengthening and enhancing the number of immigrants we bring in. That's life. That's the way it's going to be."
Two former Parti Quebecois premiers also called on Pauline Marois this week to rethink her party's plan to restrict public servants from wearing overt religious symbols, like turbans, hijabs and head scarves.
Jacques Parizeau and Lucien Bouchard — who was once a member of Mulroney's cabinet — believe the ban should only apply to professions with "coercive" power, like judges, police officers and prison guards.
They both also called for the crucifix to be removed from the main legislature chamber, which is at odds with Marois' position.
Marois declined to say Friday how much weight she might give the opinions of her PQ predecessors, as her government prepares to table the charter this fall and amid rumours of a possible election.
"We will weigh all this advice," the Premier said.
"I think it's important to take the time to properly analyze all these points of view that have been expressed. What's certain is that we will go forward with legislation that allows us to properly define the rules of living together.
"I believe that will unite us, rather than divide us."
HuffPost Canada will have the full Mulroney-Black interview on Tuesday, October 8.
With files from the Canadian Press
Like this article? Follow our Facebook page

Or follow us on Twitter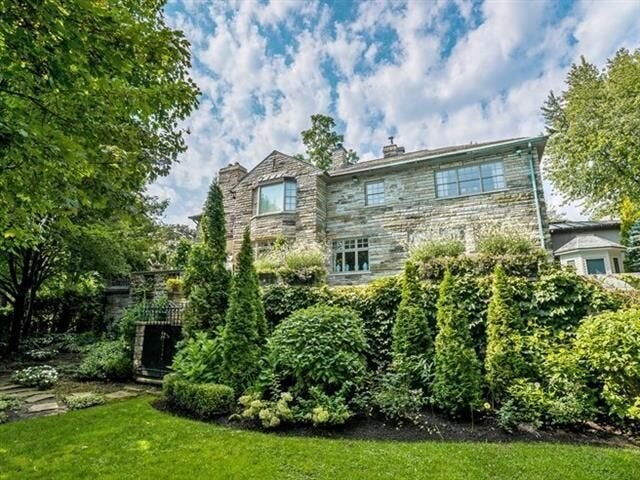 Brian Mulroney's $8 Million Mansion