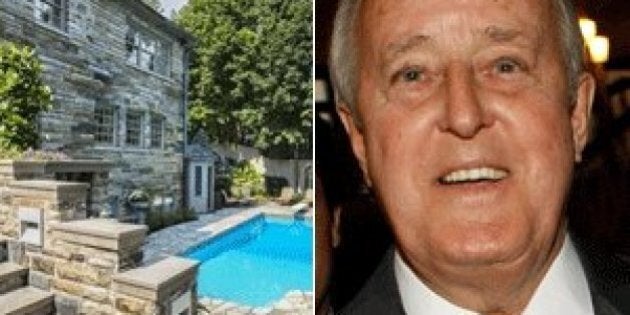 What can $8 million buy you these days?
How about the posh home of Canada's 18th prime minister?
According to the Gazette, the home was purchased in 1993, not long after Mulroney left office, and registered under his wife's maiden name, Mila Pivnicki.
The deed of sale lists a purchase price of $1 – buyers could keep those details confidential back in the day – but multiple media outlets pegged the real cost of the home at $1,675,000. Apparently the couple spent another $700,000 on renovations.
Story continues after slideshow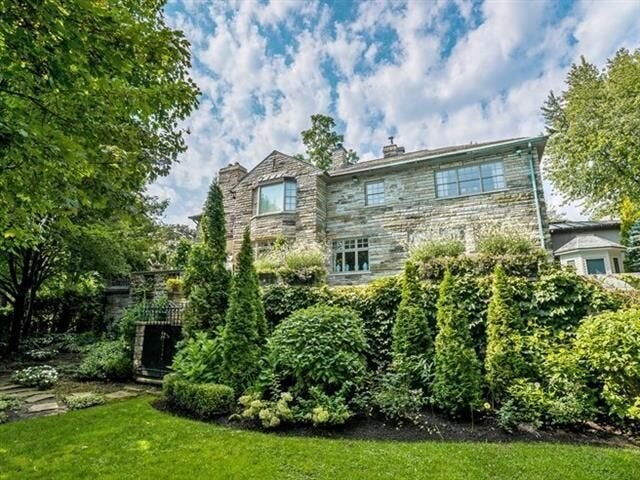 Brian Mulroney's $8 Million Mansion
"Located on a tranquil crescent, discreetly tucked away into an intimate oasis, is a property that will continue to take your breath away once inside," it reads.
There are seven total bedrooms, seven bathrooms, an exercise room, a nanny room, a play room, a library and an outdoor pool.
But the curtains, chandeliers, and sconces? Sorry. Those are going with the Mulroneys.
In 2010, Justice Jeffrey Oliphant determined Mulroney acted inappropriately, but not illegally when he accepted $225,000 in cash from Schreiber. Oliphant agreed the deal was done after Mulroney left office.
"I genuinely regret that my conduct after I left office gave rise to suspicions about the propriety of my personal business affairs as a private citizen," Mulroney said in a statement. "I will leave it to others to assess the full impact of these events. For now, I am merely grateful that this unfortunate chapter is over and that my family and I can move forward with our lives."
Popular in the Community