In our multicultural world, it's more important than ever for children to understand diversity from a young age.
"We realized our Muslim friends were not represented in dolls," founders Kristen Michaels and Gisele Fetterman told Today on Sunday. "We want our daughters to have diverse doll collections and realized Muslim dolls were not a part of the current options."
The headscarves, which can be purchased for US$6 each, are benefiting some great causes as well.
"During these tense and very charged times, this concept might sound naive — and maybe it is," Fetterman and Michaels wrote on their website. "But we believe that there has never been a better time to reach out and do something positive for someone else."
A video published by Money-ish proves that their point is completely valid.
"I felt comfortable wearing the hijab here," one girl said in the clip. "Because I'm like if the doll's wearing it ... I guess I could wear it too."
In Canada, Hamilton, Ont.-based mom Queen Cee created the Herstory doll line to cater children of colour who didn't see themselves in the mainstream toy market. Her hope is that through her work, these children will be better able to embrace their natural features.
"You may be the darkest of browns, you may be so fair that your skin might have you pass for being white. The fact is that this just shows you what the human race is," Queen told The Huffington Post Canada. "This is what shows you who people are ... That is the beauty, and it's OK for us to celebrate it through dolls."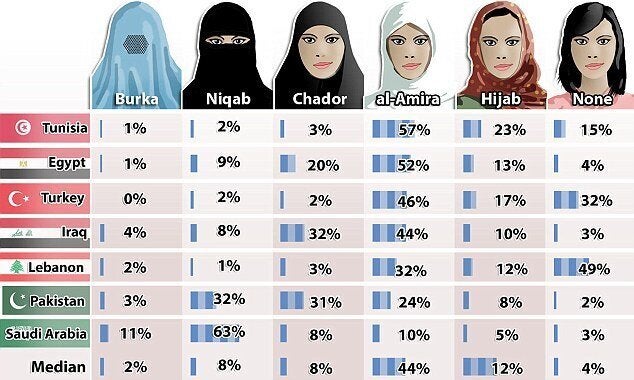 Hijab, Burka And Niqab Use Around The World