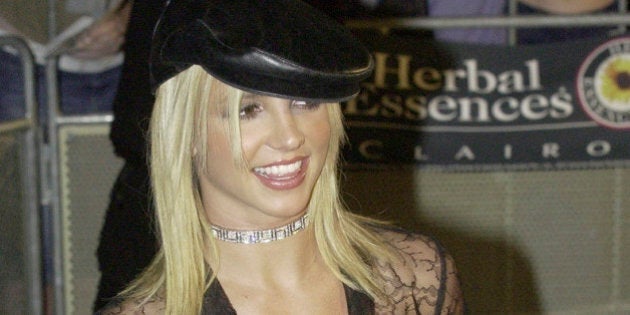 The pop queen, who celebrates her birthday on Monday, has gone through a lot of fashion highs and lows since she hit the big time as a precocious teenager who made schoolgirl clothes chic in the music video for "Baby One More Time" in 1998. (Yes, that was a fashion hit.)
In fact, when she was still just a girl (not yet a woman), the blond beauty actually looked, well, geeky!
From oval-shaped glasses to massive scrunchies, the "Britney Jean" singer's closet used to contain a whole bunch of outdated and hilarious fashions.
So, in honour of Britney Spears' birthday, let's take a look back at some of her not-so-fashionable outfits: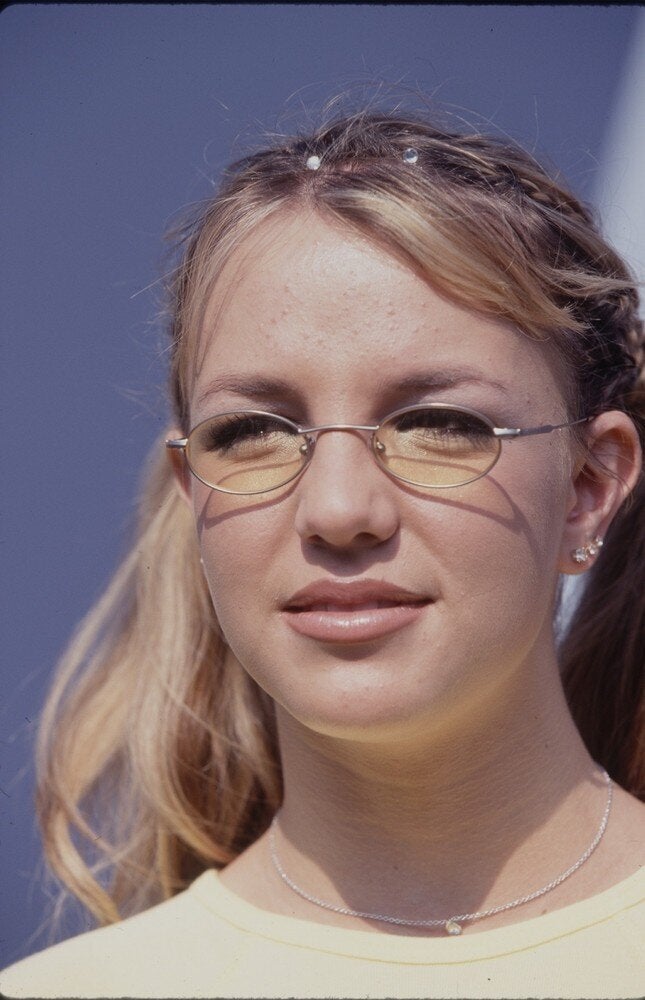 Britney Spears' Geekiest Fashion Moments