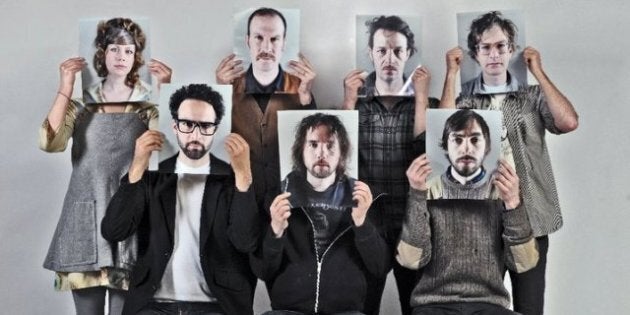 Toronto politics have historically never been of much interest to Torontonians let alone the rest of the world. But Mayor Rob Ford's ongoing crack scandal has enraptured even the self-obsessed American media, ranging from that pretentious editorial in the New Yorker to segments on NBC's "The Today Show" to late-night punchlines from Jon Stewart, Jay Leno and Jimmy Kimmel.
But not everyone is laughing that Rob Ford has become the sweaty (alleged crack-smoking) face of Toronto.
"It's not funny, it's embarrassing," says Kevin Drew, singer and co-founder of Broken Social Scene, an expansive musical collective that names Feist and members of Stars and Metric among its crew and during the 2000s became Toronto's musical ambassadors to the world. "I mean, where are our leaders? It's like there's a giant baby running the city."
"When I was in my twenties, I might as well have tattooed Toronto on my forehead," Drew admits.
These days, he's less likely to wax prophetic about his hometown -- though he did give a nice shout-out during the group's comeback performance of "Almost Crimes" on Jimmy Fallon -- but he's more than happy to reminisce about the good ol' days.
See, 2013 marks the 10-year anniversary of Arts & Crafts, the successful independent label Drew co-founded to release BSS and its many offshoots. To celebrate the past decade, Arts & Crafts has launched a multi-faceted celebration.
The label released a couple of records, the one-off collaboration project, "X," which pitted the likes of gruff-voiced Hayden against the ever-so-smooth Jason Collett, and the label retrospective, "Arts & Crafts: 2003-2013," which combined the label's most recognizable hits with never-before-heard rarities.
Then there was an exhibition of photographer Norman Wong's iconic black and white portraits of Arts & Crafts artists, and that fan submitted short story contest hosted by storied publisher House of Anansi Press.
Article continues after slideshow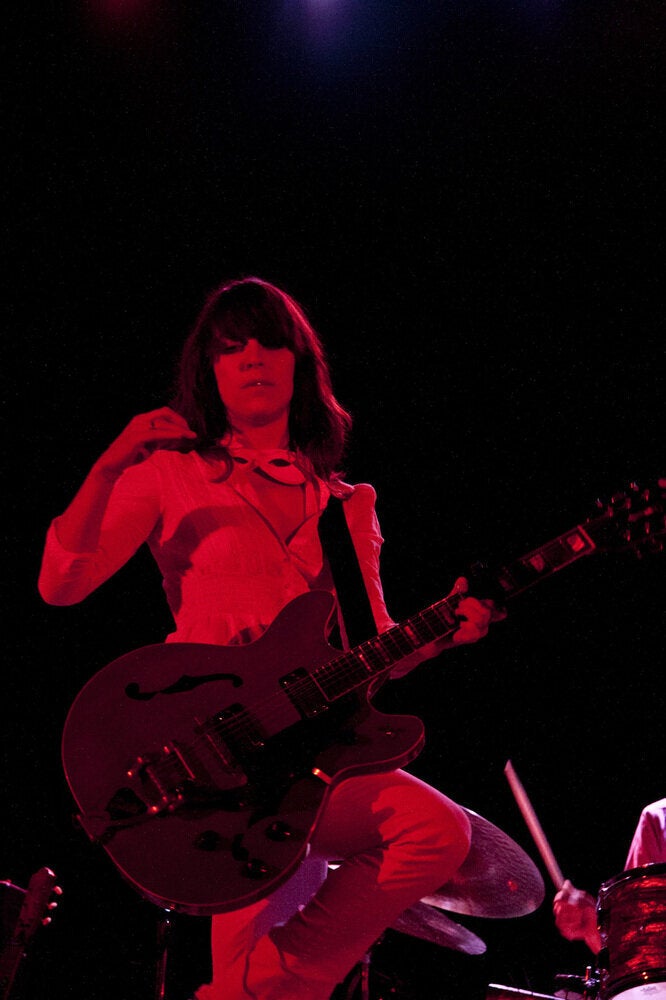 Norman Wong's Arts & Crafts Records Gallery
Held at Toronto's historic Fort York, the one-day outdoor event will feature a line-up culled entirely from Arts & Crafts' diverse artist roster. Performers include Dan Mangan, Stars, Bloc Party and co-headline sets from 11-time Juno winner Feist, and the return of the label's flagship Broken Social Scene.
Those keeping score will remember that back in 2011, BSS announced an indefinite hiatus. Drew, who recently produced the forthcoming release from 60-year-old "Sugar, Sugar" songwriter Andy Kim and is now in the midst of recording his latest solo album, warns fans that this performance, and the band's June 6th appearance on "Late Night with Jimmy Fallon," is but a hiatus from the hiatus.
"As of June 9th, I'm going to feel free again. With Social Scene you have to constantly ask people to be involved, and when it comes to passion and creativity, I'm finished with that. I love these people, I consider them family, but I'm not scheduling rehearsal anymore," he says matter-of-factly before leaving the door ajar for a full-blown reunion down the line.
"We need to rediscover the values of why we did this in the first place before we come back."
When Broken Social Scene take the stage it will be a nostalgia trip. The beloved band is forever tied to a time when Toronto was bristling with creative spirit, when a group of young musicians broke all the rules, joined all their forces and caught the attention of the world.
Back then, Toronto was known as an incubator for independent music, not that Canadian city with the crack mayor.
"Remember it's the people that make Toronto a great city, not the politicians," Drew says. And appropriately enough, the group's upcoming Field Trip performance will be a special treat for the city's poorly-represented citizens: a track-for-track recreation of its 2002 breakout record, "You Forgot It In People."
"We are going to get on stage and we are going to play "You Forgot it in People" as loud as we can. Because for me, it reminds me of a better time, when Toronto was a better city," he says. "It's not likely to change anything, but what other move do we have?"