Henderson is only 18 years old, but she's already become the first Canadian woman to win a golf major since 1968 and the youngest golfer to win a professional golf event (in 2012 when she was 14 years, 9 months and 3 days old).
Henderson started playing golf professionally at the age of 14 and has grown to become one of the best female golfers in the world.
Not only has she become an Olympian — and is currently ranked second in the world — but she's also become a role model for girls across Canada.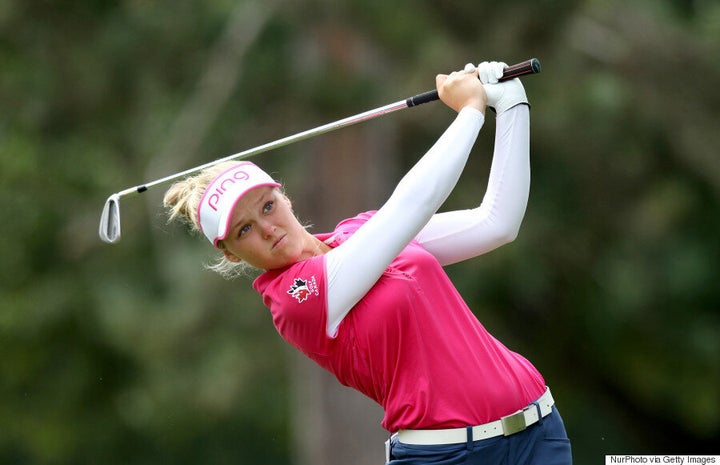 Brooke M. Henderson follows her tee shot on the second hole during the third round of the Marathon LPGA Classic golf tournament at Highland Meadows Golf Club in Sylvania, Ohio USA, on July 16, 2016. (Photo by Jorge Lemus/NurPhoto via Getty Images)
"I hope that they can realize that they can chase after their dreams and anything is possible," the young golfer says. "We have a chance to defend our title, re-write history again."
You can catch Brooke on the green on Wednesday, August 17, at 6:30 a.m. EST.
Don't forget to check out HuffPost Canada for more Olympics coverage and analysis.
With files from Chloe Tejada.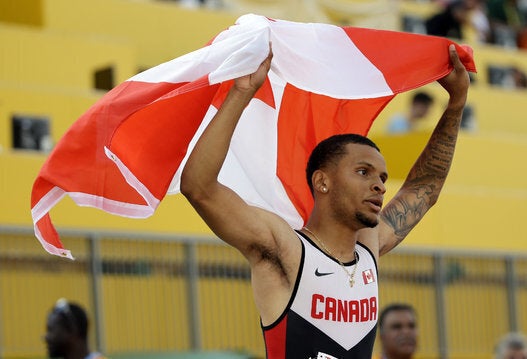 Canadian Athletes To Watch At Rio Olympics 2016