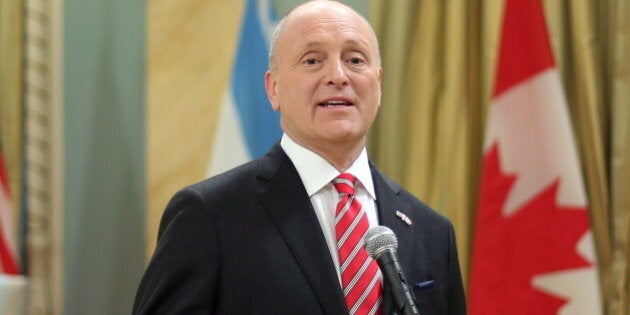 It seems the newly minted U.S. ambassador to Canada is going to fit in just fine.
Bruce Heyman, who assumed his new duties in Ottawa last week after a nine-month delay, took to Twitter Tuesday to grumble about the unwelcome return of winter-like weather.
The man was promised tulips, people!
But Heyman, a former Chicago investment banker and managing director of Goldman Sachs, isn't exactly a stranger to cold weather.
And someone at CTV Ottawa was quick to remind him that things aren't exactly tropical back home in Illinois, either.
"It's sometimes difficult to be a friend, and we are deeply appreciative of Canada always being there with us," he told reporters.
"We've been in the battlefields together, shoulder to shoulder and we're very appreciative of that. But we're also arm-in-arm diplomatically every day, doing things around the world, fighting for the ideals and the democracy beliefs that we have."
Welcome to Canada, ambassador. You'd better get a toque.
With a file from The Canadian Press