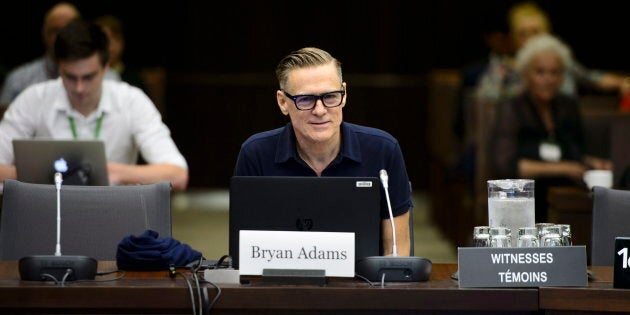 OTTAWA — Bryan Adams swung by the nation's capital Tuesday, but not to play an Ottawa gig — he appeared at a House of Commons committee meeting to propose changing a law.
The music icon wants a section of the current Copyright Act amended so authors no longer have to wait until after their death to regain the rights to their own work.
"My proposal is that we change one word in the Copyright Act section 14 (1) which is from "25 years after death" to "25 years after assignment" — so one word, that's all we need to do," he said.
Adams told the Liberal-stacked heritage committee it's not a fair situation for Canadian authors and composers who transfer or sign their copyright away, usually to secure contracts for commercial distribution.
The power dynamic in those situations is disproportionate, he suggested. He used his own life as an example, explaining that he was 15 or 16 when he signed his first songs over to another publisher.
"People say to me, 'What is the single most exciting thing that has ever happened in your career?' I can tell you: the day that I could pay my rent. I was grateful. I still am."
Canada's Copyright Act is nearly 100 years old and is currently undergoing a mandatory review by the House's industry committee. Heritage was asked by industry to conduct a study on remuneration models for artists and creative industries.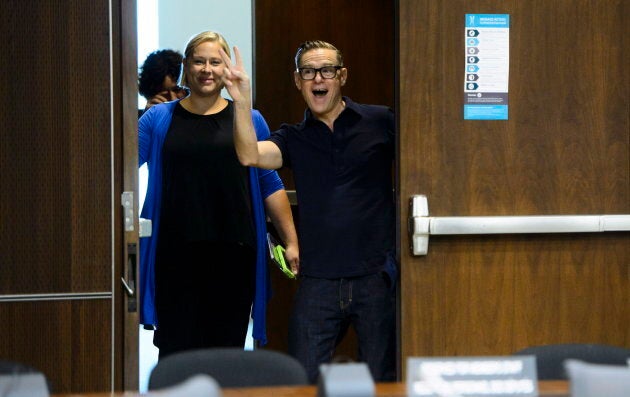 The industry committee study is expected to be wrapped by early next year.
Daniel Gervais, an intellectual property law professor at Vanderbilt University, appeared by video conference and echoed Adams' points advocating for a change.
He acknowledged how the Canadian law gives authors the ability to get back their copyright, but it's a "difficult condition" to exercise that right.
"Namely, he or she must die first and then wait 25 years," Gervais said.
The United States, for example, amended its copyright law in the late '70s to give authors an avenue to recapture their copyright in a less morbid way. In that country, authors can begin legal paperwork to recover their copyright 35 years after they've signed a contract.
Cheeky response to Liberal MP
Adams had a cheeky response after Liberal MP Anju Dhillon asked him what advantages he and his peers could see if a Canadian law changed to give authors the opportunity to regain the rights to their work 25 years after signing a contract.
"Well I haven't died yet, so I don't know what the advantage would be," the award-winning singer-songwriter said.
"I'm just here because I wanna get there before I die. I'd like to see this happen before I die."