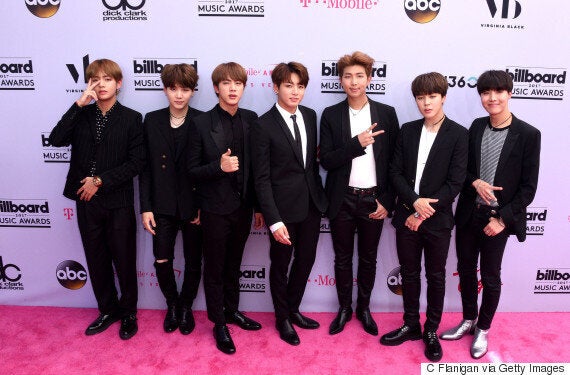 BTS at the 2017 Billboard Music Awards in Las Vegas.
According to Next Shark, one user, who has since deleted her account, also wrote that she couldn't understand what BTS members were saying in their acceptance speech, despite the fact that it was done in English.
"[I don't even know] who those Asians were. I don't wanna know. I'm baffled," she wrote. "I didn't understand what they said. Award shows are so trash now."
Buzzfeed also reports that another user wrote, "Not trying to be racist, but you don't see any American singer or band participating in a Korean award show so, like, BTS please just go back to Korea."
BTS, also known as The Bangtan Boys, has a vast fan base who call themselves the "Army." Before the award show, the hashtag #BTSBBMAS was used over 300 million times on Twitter.
"BTS was one of the first groups to fully embrace social media and completely open themselves up to fans," said Flowsion Shekar, the CEO of Koreaboo, a popular website specializing in K-Pop news. "International fans were able to really relate to them and feel like they truly knew the members individually."
Despite the negative response the group received on Twitter, the "Army" is taking the high road and reminding the world why BTS' win at the 2017 Billboard Music Awards is so important.
Fans drove home the point that Asians are more than just their stereotypes. They can be more than just doctors, mathematicians and the butt of a joke, and they deserve to be represented and given respect.
BTS first gained fame in 2013 after releasing their first single "No More Dream." Although they are the first K-Pop group to win a Billboard award, they are the second Korean artist to win at the award show after PSY, who won the Top Streaming Song award for "Gangnam Style" in 2013.
In their acceptance speech, member Kim Nam-joon, known as "Rap Monster," said, "We still cannot believe that we're standing here on this stage at the Billboard Music Awards. It is so great to see all the artists we admire, and we feel honoured to be in this category with such great artists right in front of us."
He then thanked fans and said, "Please, ARMY, remember what we say: Love myself, love yourself."
Stay On Top Of The Trends

Get the biggest lifestyle news sent to your inbox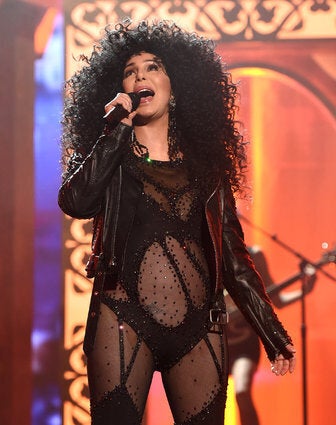 Billboard Music Awards 2017 Photos