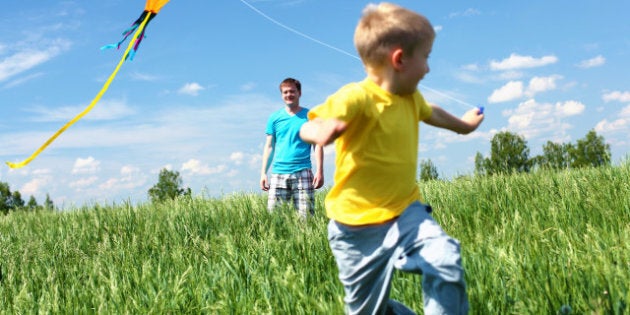 It was about this time last year, leading into spring, when I read an article in the Globe and Mail, which talked about a checklist released by the National Trust, a charity that looks after historic buildings, gardens and forests throughout Britain. It was a bucket list for young children and it suggested 50 activities they should undertake before they are 12 years old.
The article states that these days:
...there's much more focus on the danger of being outside of the home... We're a bit more paranoid than we need to be. Conversely, parents seem less concerned about how a couch-potato lifestyle is hurting their children. The World Health Organization has warned that obesity rates among kids are rising at an "alarming rate." A study published this month in the Archives of Pediatrics & Adolescent Medicine showed that half of preschool children in the United States don't go outside to play on a daily basis.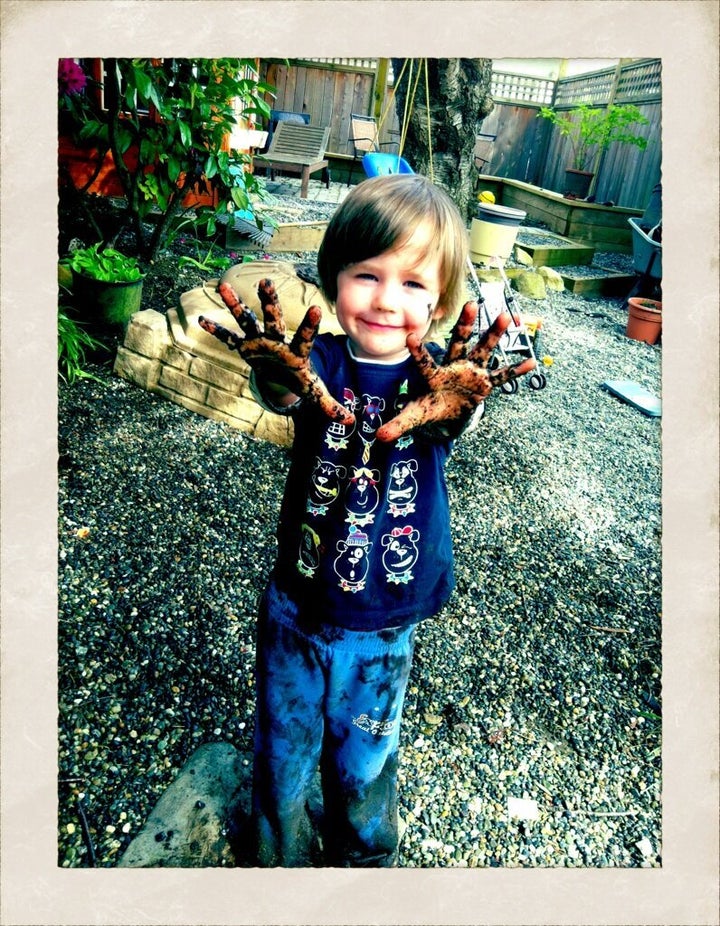 Are we, as parents, really so buttoned up, paranoid and regimented that our kids are really no longer just "going outside to play?" Not the case for my kids. My mom has a saying, "a dirty child is a happy child." I love this rule of thumb and it is so true.
My kids are the happiest when they are outside in our garden digging in the dirt, playing with worms and making mud pies. Sure, they love watching TV and playing on the computer too, but their imaginations are engaged and energy burned off (can I get an AMEN??!!) so much more effectively when they are crafting, chasing, climbing and, generally, mucking about.
Most of the items on this list are things we all did as children. Our parents likely didn't show or direct us to do the many of them as they are part of "experimental" play that comes naturally to children (or should -- and perhaps, herein lies the real problem).
Other items do require an adult's help and I think it is sad to think that any parent wouldn't think to introduce these activities to their children without a reminder of how much fun they are. Having a child is one's chance to re-live your own childhood!
So my suggestion would be that this list not just be for kids under 12; it should also be for their parents -- you will be surprised how much fun you will have doing many of these things (with or without your kids).
Here are a few examples of the "bucket list" activities:
2. Roll down a really big hill
3. Run around in the rain
10. Swing on a rope swing
11. Watch the sun wake up
13. Go on a nature walk at night
14. Plant it, grow it, eat it