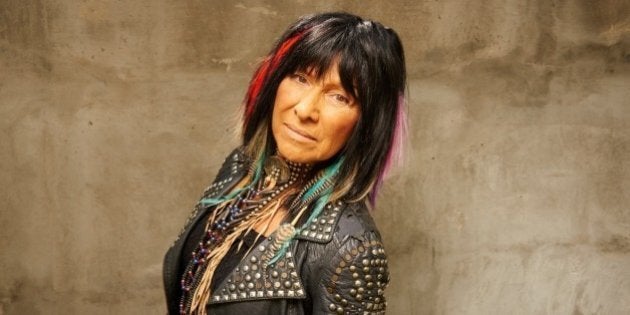 Buffy Sainte-Marie has been an activist as long as she's been a world famous folk singer, which is six (!) decades, and in both fields she's always used her smarts to help us see the world as it really is.
On the heels of news that she will receive the Allan Waters Humanitarian Award at the Junos in April for her work protecting indigenous communities, we've asked the 75-year-old Cree elder and officer in the Order of Canada to help us parse the political reality of our Trudeau and Trump era.
When it comes to the latter, Sainte-Marie sagely advises that we keep perspective by looking at the past when evaluating the present.
"We have survived other disasters."
"We have survived other disasters," she says over the phone from her longtime home in Hawaii. "I lived through (Richard) Nixon, both Bushes and (Ronald) Reagan. Things were done on a much quieter, back-room level than the Trump administration. They just seem to do everything right in your face, that's their style, but the same greed, the same lack of caring for the underclasses was there.
"So, we have been through this before, just now we're going through it at full volume."
Sainte-Marie says she remains "hopeful," much as she did during previous "rather repressive administrations." That's saying a lot considering Sainte-Marie experienced that repression firsthand in the '60s and 70s due to her anti-Vietnam and pro-Native American political activism.
Though she didn't realize it at the time, she was among a handful of artists that the Lyndon B. Johnson and Nixon administrations blacklisted from radio because their music was "determined to encourage widespread citizen protest." She also discovered the FBI had tapped her phone and had a 31-page file on her.
"It had nothing to do with the United States government, it's an administration. It goes away in four years. It's a handful of guys," she says now.
"The present team, they wouldn't be the guys that I'd want to be running things. But it is what it is, and we need to make up for it in every other way we can. We need to be concentrating on our family life, on our communities. We need to be making things better because chances are the administration will not be helping very much.
"We need to be picking up the slack because it's survival."
Up here in Canada, Sainte-Marie says she still largely supports Prime Minister Justin Trudeau but has serious reservations about some of his policy decisions.
"I'm really concerned about his approach to the environment," she says bluntly.
"I've never met today's prime minister but I have a lot of respect for him and his basic values, his basic wanting to help. However, I fear that he may be caught in the same kind of dilemma as Barack Obama has been caught in when it comes to dealing with the extremely wealthy and extremely powerful mining and resource development companies."
"I'm really concerned about [Trudeau's] approach to the environment."
Sainte-Marie is particularly concerned with Trudeau's recent decisions to green-light pipelines despite objections from First Nations.
"I think it has to change," she says. "The pipelines are just plain wrong. They're too dangerous and people who own pipelines are typically terrible at maintenance."
Sainte-Marie, who says her son was at Standing Rock and that she financially helped Idle No More members get to protests in South Dakota, draws a connection between all of the "aboriginal resistance" movements that have been setting up camps across the continent. (Trump reportedly plans to push the Dakota Access Pipeline through despite the Army Corps of Engineers order a halt late last year.)
"We're not only protecting ourselves, we're trying to protect nature," she says. "We are going to defend our lands, even from misconceptions of our friends. I'm not talking about armed confrontation; I'm talking about keeping people from destroying rivers.
"It's just something that Trudeau has got to get together."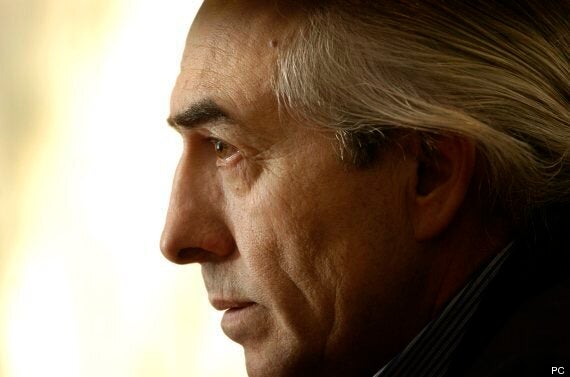 10 Indigenous Voices That Inspire Us
Popular in the Community