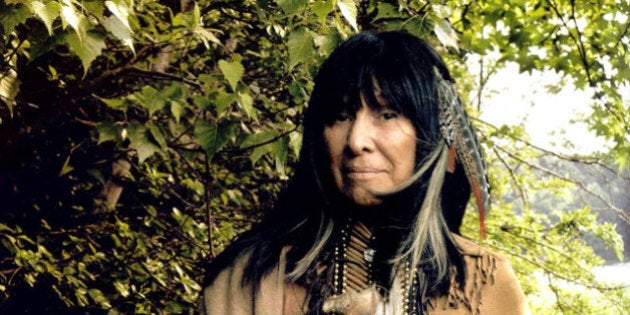 This article is part of What's Working, a global HuffPost editorial initiative to go beyond "If it bleeds, it leads" and double-down on our coverage of people coming up with solutions to the very real challenges we face.
Cree singer-songwriter and activist Buffy Sainte-Marie has been an indigenous leader for more than 50 years, ever since she brought First Nations issues to the fore with songs like "My Country 'Tis Of Thy People You're Dying" and during her years on "Sesame Street" in the 1970s.
Now the 74-year-old is back with a new album, "Power in the Blood," which offers up more of the political lyricism that made her famous. But Sainte-Marie's aboriginal activism extends beyond her music, too.
The Saskatchewan-born star has devised a clever and creative plan to use traditional knowledge and cutting-edge technology to help address the housing crisis so many First Nations face.
"I just got to thinking, how come our indigenous people were living here 15,000 years ago on, and they weren't having the problems that modern people have living in these government homes made of planks?
"So I came up with this concept of Green Indians," she tells HuffPost Canada.
The idea was born out a heartbroken conversation on a tour van between concert stops. Sainte-Marie was talking to her bass player, a "hunter and subsistence living kinda guy" who was from a northern Manitoba reserve. He told her about a young mother with a couple of kids who couldn't stay in her dysfunctional home and had fled to some burned-out hut.
The woman was sadly symbolic of a housing crisis that has seen too many First Nations people "living desperate lives in inadequate, crowded, high-maintenance homes. And sometimes in shacks."
Sainte-Marie wants to help find a solution.
"The idea would be to have a corps of people — like Idle No More kind of people who just plain care — go to reserves and teach them how to make subsistence houses out of modern materials," she says.
That way, "if you have to get out of the house, you can do it."
She began researching the traditional tipis of Saskatchewan and Alberta and the wigwams of Manitoba and Ontario that provided shelter for thousands of years before colonization. They were structures that protected people in temperatures that fell as far as -50 in winter while soaring in the summer.
These homes used buffalo hides, tree bark, heated rocks, and could be relocated relatively easily when needed.
"[The] clever methods of tying, lining, heating, cooling and directing air kept families cozy in the cold and comfortable in summer," Sainte-Marie said.
Sainte-Marie has always used the past as inspiration rather than being tethered to it. As a musician, she was a pioneer of using computer technology to make music, despite her hippie-folk pedigree.
So she wants to re-imagine these traditional structures and has been in talks with a couple universities about how to take advantage of old techniques for construction, ventilation and heating but with new building materials. ("I work with NASA sometimes on indigenous science things," she mentions offhandedly.)
Sainte-Marie is currently calling for a think tank comprised of aboriginal and non-aboriginal experts in environmental studies, sustainable resources, science and cultural studies.
She wants to include Habitat for Humanity so they can "share their experiences in organizing and teaching volunteers how to construct modern homes for needy people" and bring in NASA and other groups who can discuss high-tech materials developed for space exploration in low-temperature conditions.
She wants the whole thing to be open-source, with the information distributed online as well as to schools and universities to mobilize a grassroots movement of people who can help implement the plan in aboriginal communities across the continent. The hope is to help give indigenous people their self-determination back, and even create jobs.
"It used to be that anyone could make their own home, it's not that hard. It's so crazy that none of us, aboriginal or not, we couldn't survive if the system starts to fall down. We ought to be able to make our own homes."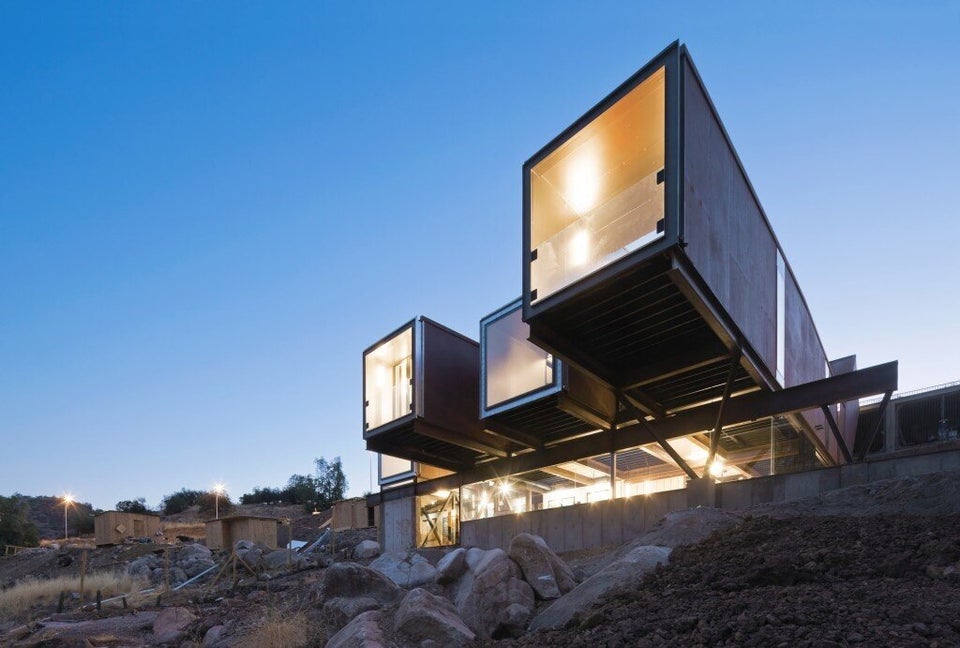 Shipping Container Homes That Will Make You Flip Your Lid