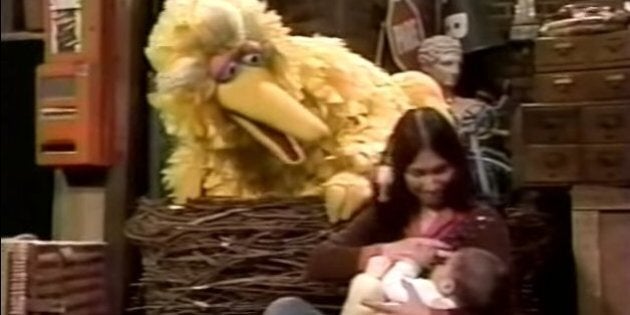 Buffy Sainte-Marie is known in Canada (and around the world) as an award-winning singer and songwriter. Just last year, the 74-year-old won the prestigious Polaris Prize for her album "Power in the Blood."
And during her career, the Cree artist has often spoken out as a social activist on such issues as Aboriginal rights, pacifism, censorship and... breastfeeding.
Sainte-Marie was a regular on "Sesame Street" from 1976 to 1981. Perhaps her most memorable appearance was when she breastfed her son, Dakota "Cody" Starblanket Wolfchild, in 1977, which was her idea.
"At the time, breastfeeding was totally overwhelmed by the formula companies so that young mothers recovering from childbirth, they would have a big basket of formula. The doctors didn't understand how to teach them how to breastfeed," she said in an interview with CKOM.
In the clip above, the singer gently rocks her son as she explains to Big Bird what breastfeeding is all about.
Sainte-Marie wasn't the only one who breastfed on the show. Sonia Manzano, who played Maria, also breastfed her daughter Gabriella in the late '80s. As you'll see the clips are very similar.
But the show hasn't featured breastfeeding in quite some time. Many would like to see segments like these make a return to help normalize breastfeeding. In 2012, more than 7,000 people signed an online petition entitled "Bring breastfeeding back to Sesame Street."
The petition stated: "Back in the '70s and '80s nursing was tastefully shown on the show but now they have replaced their nursing videos with bottles. Please note... We are not asking Sesame Street to remove bottle feeding. We are asking that both ways of feeding babies be shown as normal."
Looks like Sainte-Marie was way before her time.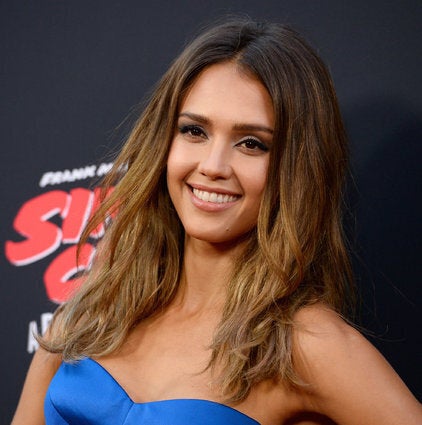 Breastfeeding Moments In Hollywood