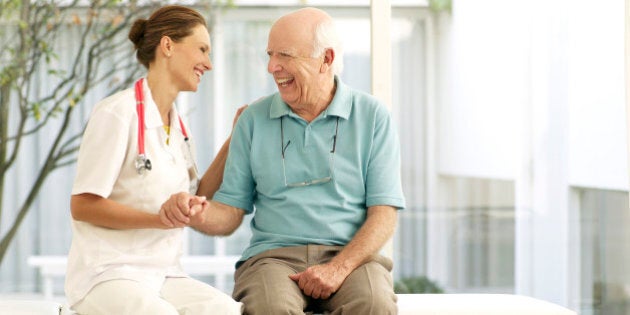 Nurses across the country act as the primary caregivers for many seniors -- in fact, with more than 40,000 regulated nurses in Canada, they represent the country's largest group of health care providers. Oftentimes nurses are the most central person in the lives of seniors who require consistent daily care.
This National Nursing Week is a time to acknowledge the caregivers who are dedicated to keeping Canadians healthy, happy and active all the way into their later years. Just like nurses, there are many other people out there who act as the primary caregivers for the seniors in their lives.
Perhaps you've taken on the role of "nurse" for a loved one. Although rewarding, caregiving can be difficult and comes with many ups and downs. The caregiver/patient relationship is unique, sensitive and hugely important.
In order to provide quality care, it's important to nourish the relationship between yourself and your patient or loved one. This National Nursing Week, here are some tips and tricks on how to build and maintain a strong caregiver/patient relationship from our amazing team of hardworking nurses who do it best.
The key to being an effective caregiver is taking the time to care for yourself. Providing consistent care for a senior often involves emotionally, physically and mentally challenging situations. In order to properly face these situations, caregivers have to know when and how to seek support when they need it.
This support can come by simply asking for help from those around you or you can tap into community resources that provide tips for caregivers and health care professionals alike. Community support resources for caregivers range from self-help sessions to recreational programs and panel discussions. Refer to government websites, health care hubs and online databases to access programs of this nature in your area.
A lot of changes happen in your senior years and these changes can be difficult to process. Sometimes the best way for seniors to work through the changes they're experiencing is to talk about them.
Listening and communicating openly with the seniors in your life allows you not only to build a strong bond with them, but it also allows you to notice any potential shifts in behaviour that could indicate deeper health issues.
Open communication and active listening mean asking questions to ensure you're understanding your loved one's needs as they grow and evolve. When people feel heard and cared for, they're more willing to open up in times of need.
There are a variety of excellent written resources online and in stores that deal with the challenges of caregiving as well as more specific issues relating to seniors' care. Each caregiver/patient relationship is unique and requires a completely different skill set depending on the situation.
If you're finding there are gaps in your knowledge when it comes to providing care, take a little time to do some research. Whether you'd like to brush up on simple communication techniques or you need to know how to care for seniors with mental health issues, seeking external knowledge is always beneficial.
Last but not least, in order to build a strong caregiver/patient relationship, you should make sure to have fun together. Take the time to find out what it is your loved one wants to spend their time doing. Whether it's reading, writing, playing games or going for a walk, you can partake in these activities together. Not only will activities like these strengthen your bond, but they're also great ways to keep the body and mind active.
Just like the nurses responsible for caring for their senior patients everyday, there are many unofficial caregivers across the country who are working hard to keep their loved ones healthy and happy. The caregiver/patient relationship can be a challenging one, but with a little support and inspiration, it's all worth it. Happy National Nursing Week!
Follow HuffPost Canada Blogs on Facebook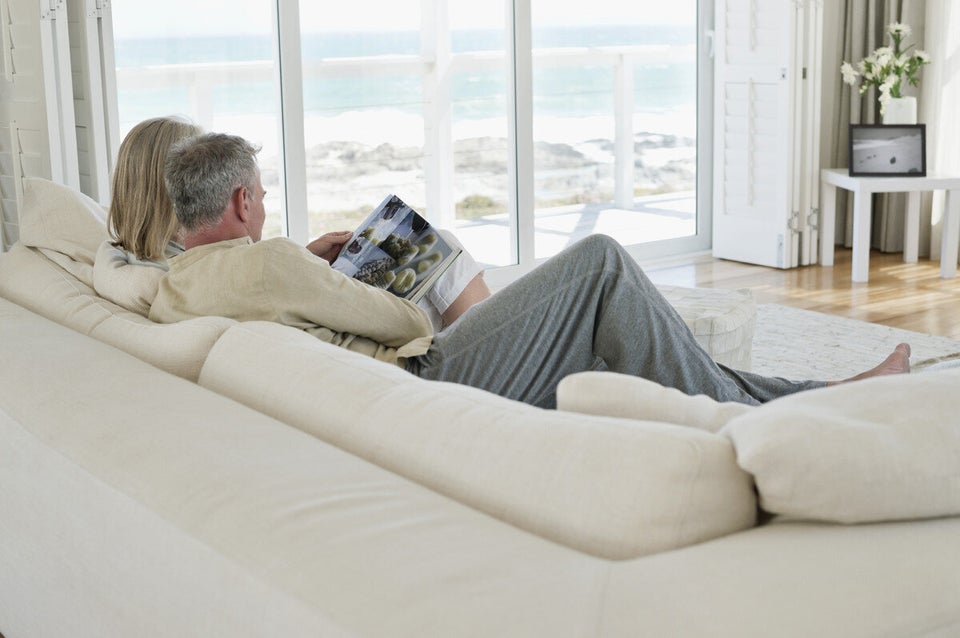 Boomer Confidential: 5 Things No One Knows About Retirement