 People who know me will tell you that I have a very consistent style. Yes, I wear a lot of black. But it's more than that. There's a certain shape and silhouette that I've learned suits my body. I love following fashion trends (especially with accessories), but when I survey my closet, what's really noticeable is a strong emphasis on staples.
In the last few weeks, I've been pulling all my outfits for our events during the Toronto International Film Festival (IT Lounge Portrait Studio with Patrick Demarchelier, Artists for Peace and Justice and MAC Viva Glam Fashion Cares). It's such a busy time of year that I really don't have time to wake up every morning and think about what I'm going to wear! In the process of selecting outfits, I realized just how heavily I rely on my tried-and-trusted staples...so much so that I think every girl should establish her own.
If you're the kind of woman who literally wonders what to wear some days, maybe you're missing some of those anchor pieces that make it easy to build a variety of outfits from. Once you know what your staple pieces are, you'll have an easy foundation for dressing for any occasion, day or night. I'm definitely of the mindset that it's worth the investment for those perfect pieces when you find them... after all, you're going to wear them all the time and they really are the pieces that make you feel confident and comfortable in yourself. Here are some of my essentials, the first three are for everyday, the last two are definite investments:
SLIDESHOW: 5 WARDROBE STAPLES
Every girl needs the perfect jean to suit her body. The perfect rise, the perfect leg fit. For me, it's a black skinny jean. I usually wear looser tops, so a more streamlined leg (culminating, of course, in a fabulous shoe) is my look. My favourite brands are JBrand and RW&Co's Natalie legging. While I've been wearing them all summer with sky-high sandals, I'll simply make a switch to a bootie come fall. And during TIFF, a heel switch from day to evening will reinvent this perfect neutral!
(2) Tees, tanks and tunics
Tees and tanks are pretty foundational pieces. But it's easy to fuss over the details: The neckline, hem, length of sleeve, the material (A-line and soft, preferably -- definitely not too fitted or too loose!). I think this is one we all hunt and hunt for. I bulk-buy cotton tees and tanks from Splendid from Barneys. And every time I find a basic black tunic I love, I act quickly. I just know I'll wear and layer these pieces over and over, season to season. In summer on its own, in winter with a leather jacket over top and for evening glammed up with all my favourite Lia Sophia accessories!
Undergarments are really the foundation to everything we wear. Much as we all love pretty lingerie, basic bras, panties, tights and leggings define your silhouette. And if you get them wrong, everything you layer on top will feel wrong. Fit is so important, especially for bras. I've found my favourite basic bras are by Wolford and I also buy their tights (Velvet 66) in bulk. But every body is different and my best bra might not be yours. Get measured regularly and never settle for second best here. If you're wondering what's going on beneath all those red carpet dresses, let me tell you it's most often Spanx -- when you really need a seamless silhouette, they're a girl's best friend!
A great leather jacket is definitely one of my year-in, year-out staples. It can go over anything, from jeans to a cocktail dress (I love that mix of ultra-feminine and edginess). And because you'll have it for years, this is definitely something you can justify saving up and splurging on. Just divide the cost by the number of times you'll wear it and the math does itself! Of course, I love Rick Owens. His jackets are the perfect final touch on most of my outfits. During TIFF, the evenings often feel noticeably chillier, and after a season of dressing to stay cool, I'm excited to pull out my favourite leather jacket!
I collect handbags, so "one great handbag" is a bit of an understatement for me. But if somebody was to ask me to put together a great staple wardrobe, an investment purse would be a must-have. It's such a defining accessory and should be good quality and classic. Think of the details too -- be especially mindful of the hardware and how it complements your jewelry. The film festival brings up all kinds of wardrobe emergencies, so my bag becomes as much a toolkit for surviving the long days as my favourite accessory.
The film festival is both a busy and exciting time. While I love all the glamour that goes along with this time of year, I really have to concentrate on the job at hand, so I simply don't have time to be preoccupied with what I'm wearing once it starts, or distracted by feeling uncomfortable in clothes that make me fidgety. Having my staples figured out lets me put my wardrobe on auto-pilot for those 10 days, so, I can give everybody around me my fullest attention when I'm confident and comfortable in my clothes! It sounds strange, I know, but when you are most comfortable in your clothes and in your skin that is when you are able to be the best you.
Your staples may not be exactly the same as mine. Maybe coats and jackets are "your thing" or the idea of splurging on one leather jacket is unappealing. Figuring out what your staples are and then finding the perfect version of them is a secret to wardrobe success that's often overlooked as we hop from trend to trend. Having those staples locked-in gives you a basis to build from -- one that will ease the transitions between seasons and events and that will -- trust me -- become the basis of your wardrobe.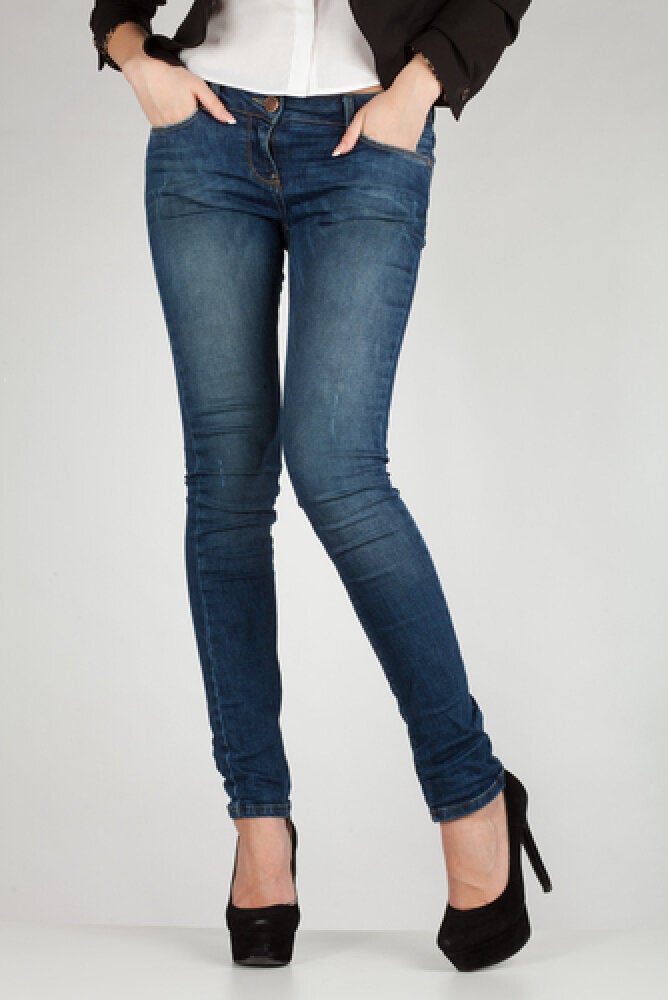 5 Staples for Your Wardrobe