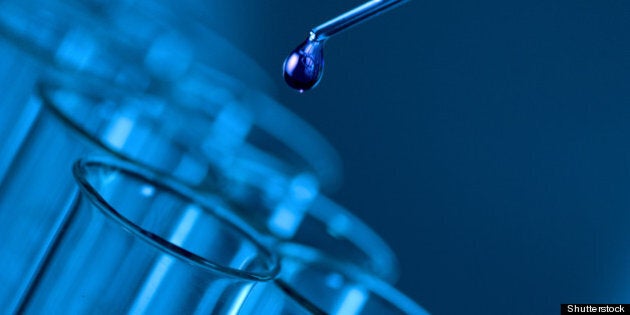 With Dr. Roberta Bondar, Canada's first woman astronaut on the slate, and a programme conferring advances in immunology research, experimental mechanics, science communication and Isabella Rossellini's porn career, the mood at the "Creating Connections: Working Together to Transform our World" conference was frenetic.
Adult film quips aside, the gathering, organized by the West Coast Women in Engineering, Science and Technology (WWEST), was one part celebration of the scientific achievements of women, and one part investigation of why so few women enter the science, technology, engineering and mathematical (STEM) fields. The latter was debated during the opening keynote panel moderated by celebrity scientist du jour, Dr. Jennifer Gardy, featuring HR MacMillan Space Centre science educator Cam Cronin, "Quirks and Quarks" host Bob McDonald, and "Wild Sex" creator and biologist Dr. Carin Bondar. From wisecracks about "CSI's" unrealistic casting of buxom women scientists, to the more serious reality check on Canada's standing in the technological and scientific race, the question at hand was left largely unanswered, because it falls into the sphere of the social sciences where solutions can't be easily vortexed in laboratory test tubes.
To understand the absence of women in STEM fields is to start with the math. According to Statistics Canada, women make up 50.4 per cent of the population, and 47.9 per cent are officially employed. Of that, only 22.3 per cent of women work in STEM industries, coming in second place to trades, transportation and construction. An optimist would say this isn't bad since a 2012 report from the Council of Canadian Academies ranked Canada fourth in the world in the area of scientific research.
However, the same report noted that Canada flunked in exploiting scientific discoveries, coming in at only 1.4 per cent among the world's patents. In the short-term, the numbers are innocuous, but in the long-run, the effects will be seismic, hitting Canada's standing and participation in the world's science fairs if women are prevented from taking on leading roles. As many of the conference participants asserted, "Women have a different way of thinking, of solving problems, of interpreting history." Women offer something vast and eminently different and the STEM communities, male-dominated and bureaucratic, are only beginning to take notice.
So why are women scientists AWOL when their smarts are greatly needed? Blame it on society's increasingly suffocating great expectations against women, who, despite their academic scientific innovations -- especially in environmental and biological research -- multiple PhD's, and numerous honorary degrees, women are still burdened to have it all, as elucidated by corporate feminism's latest mascot, Sheryl Sandberg and her book, Lean In. These are expectations that men, in whatever field, rarely have to wrestle with. David Suzuki has never had to justify his travels over his family in the name of nature, and Neil de Grasse Tyson's family is an extension of his public image as he incorporates them in many of his animated lectures. Bill Nye? Is he married or a bachelor for life?
When men take up endeavours, especially ones that involve new discoveries, it's a heroic adventure. Take a woman away from the home and civilization falls apart.
The old-school classification for women scientists kicked into high gear earlier this year with the New York Times' blunder over Yvonne Brill's obituary. Brill, a pioneer in space exploration, awarded to the nines for her contribution towards aerospace engineering; the only woman, a Canadian at that, to be doing rocket science -- she conceptualized rocket engines -- in the 1940's, and all she got was props for her beef stroganoff and mothering skills.
On the sexual front, the latest science pin-up is Vancouver's Dr. Jennifer Gardy of the BC Centre for Disease Control, whose primary work centres on Molecular Epidemiology (think Dustin Hoffman in Outbreak). A sometime host of "The Nature of Things", and a blogger for numerous social media sites, her latest research involves genome sequencing and reconstruction. In spite of these virulent, geeky ventures, Dr. Gardy's cheekbones and perky personality have been the focus of many news syndicates; in 2009, Esquire magazine described her as "semi-famous (in Canada, anyway), sexy, supersmart babe."
Not that these social ills should stop any woman from pursuing the STEM fields -- but they certainly don't make it accommodating for would-be experimental physicists either.
Alas, the short-comings of science. Despite breakthroughs in Franken-foods and robotic technology, science hierarchies employ the same age-old formula against women where a bumpin' body takes centre-stage over a beautiful mind. Have Einstein's IQ? Cool. But don't you dare look like him; and if you're heading down the family way, smack on the cocoa butter, prance like a photo shopped yummy mummy --two days after birth, because that is the rule -- and whip up that killer tuna casserole. Pronto.
Ironically, all this fluff and circumstance are not the priorities of women scientists -- or at least the ones who attended the Creating Connections conference. Their chief concern is how to get more girls and young women interested in STEM fields ASAP. As urgent as it is to fill the gender gap in science, so is the urgency for women scientists to become the role models would-be chemists and astronauts can look up to. The real issue isn't so much about science's problem with intelligent women, but society's unchanging view of women and their roles in general. Because it's not that young girls are not interested in science -- I blew my hairdryer for a science experiment once and it was a blast -- it's the expectations of what young girls ought to be interested in.
The poorly designed social roles for women have to go, and this includes ending the hyper-sexualization and domestication of women in all fields and occupations.
And, no, this does not require a working hypothesis.
Popular in the Community