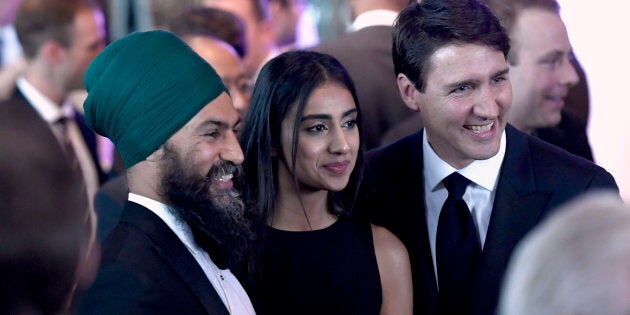 OTTAWA — Prime Minister Justin Trudeau announced Wednesday that three byelections will be held Feb. 25, finally giving NDP Leader Jagmeet Singh the opportunity to win a federal seat.
Next month, voters in the ridings of Burnaby South, Outremont, and York–Simcoe will head to the polls to elect their new representative in the House of Commons.
Singh served as deputy leader of the Ontario NDP before entering — and winning — the party's fall federal leadership race in 2017. Since then, the NDP has faced several challenges including a string of incumbent MPs who've decided to not run in 2019.
Watch: Scheer and Trudeau look ahead to 2019 race
Singh had previously indicated that he doesn't have a problem waiting until the election to campaign for a federal seat, but he ultimately announced his candidacy in the British Columbia riding of Burnaby South last summer.
The B.C. riding was vacated by former NDP MP Kennedy Stewart, who left federal politics to embark on a successful mayoral bid in the City of Vancouver.
His predecessor Thomas Mulciar left federal politics last year, triggering a byelection in Outremont. The Montreal riding was for decades held by the Liberals before Mulcair was elected to public office in 2007.
Former Conservative House Leader Peter Van Loan retired at the end of September, leaving the Ontario riding of York–Simcoe vacant.
Trudeau did not announce a race in the B.C. riding of Nanaimo—Ladysmith, which was vacated last week by NDP MP Sheila Malcolmson. The B.C. politician is trying to change careers with a jump into provincial politics.