U.S. President Donald Trump is insulted all the time, but this particular burn would actually hurt.
The "Burned Your Tweet" Twitter account popped up on Tuesday. The bot's premise is simple. Every time Trump tweets, the bot tweets back "I burned your tweet" along with a video of the tweet as it is printed out, snipped it off a sheet of paper and held over a flame — all autonomously.
The bot has its work cut out for it — in just one day, it already had to burn 10 tweets. Trump has tweeted 34,700 times since he joined Twitter in March 2009, which means he sends out a tweet roughly every two hours (or 12 times per day).
Hopefully the bot's owner has a fire extinguisher at the ready.
The Huffington Post Canada has reached out to the person behind the account for comment.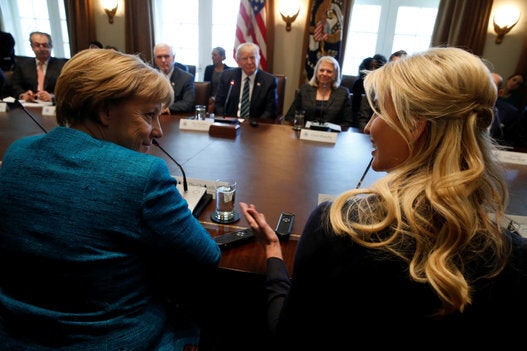 Donald Trump and Angela Merkel Meet