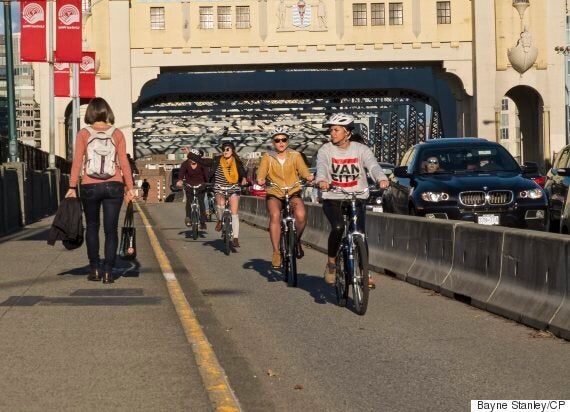 Repairs to Vancouver's aging Burrard Bridge could include converting a northbound vehicle lane into one for bikes, and opening both sides of the bridge to pedestrians.
The intersection at Burrard and Pacific Streets at the north end of the bridge has the second highest number of collisions in the city. The proposed bridge work will address the existing design that causes a number of issues, Lon LaClaire, Vancouver's transportation director, told Global News.
The city is proposing to:
Widen the north end of the bridge to add a dedicated turn lane. That would mean four lanes of traffic going downtown (two to turn right, and two to go straight up Burrard Street).
Change one northbound vehicle lane into a bike lane.
Allow pedestrians on both the east and west sidewalks. (Currently, they can only walk on the west side.)
Install a signal to control the right-turn lanes onto Pacific Street.
The bridge work is expected to take 20 months.
In 2009, the city turned a southbound vehicle lane into one dedicated to bikes. It's now one of Vancouver's most popular cycling routes, with a record 195,000 bike trips last July alone.
Burrard and Cornwall before: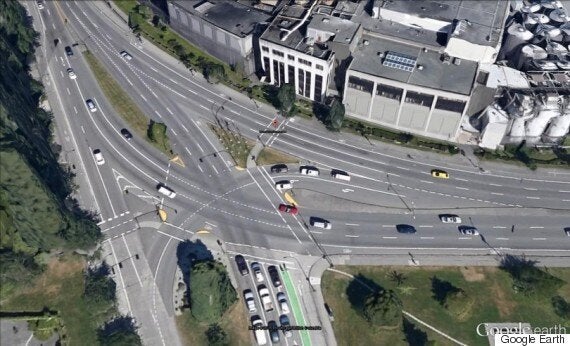 Burrard and Cornwall after: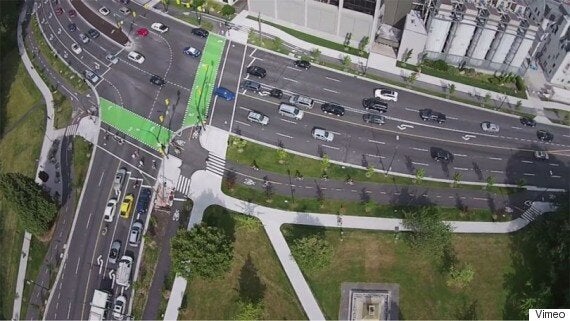 Check out this cool video of the before/after:


Popular in the Community