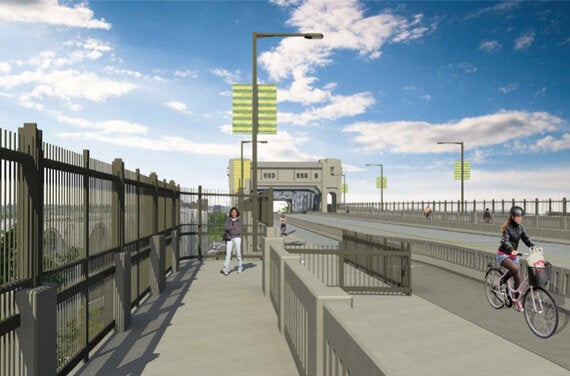 The city starts its $35-million makeover of Burrard Bridge this month, so expect traffic chaos. The frustrating thing about this is that many question the entire need of this costly project. For some reason, the existing bike lane and walking path is not enough. We need another bike lane on the other side and we will lose another car lane to get that. It didn't seem very broken to me.
Mostly, though, I feel hoodwinked by the consultation process, which set out with a plan, consulted and then changed nothing except for adding a major element which was not spoken of at all during the consultation.
The city decided, after the consultation, to include suicide prevention barriers after one single health officer spoke to the city to insist they should be done. The city had full knowledge of this issue, but did not think to consult with the public or any other health professionals. Instead, it was added after the public consultation had completed.

Loss of life by suicide is an extremely serious matter, but there are many issues around this subject and it makes no sense that the city engaged in a wide-ranging consultation without including this important aspect, especially as it impacts on the enjoyment of the bridge by users. The high fencing will change the spectacular view, which is a big reason many walk and cycle over the bridge.
Heritage Vancouver says, in a letter addressed to the mayor and city council, "These proposed additions were not a part of the consultation and planning process leading up to the project and as such they have not received the due care and attention that one of Vancouver's top Heritage Landmarks deserves... Adding the means prevention fencing currently proposed will diminish, if not destroy, the pedestrian experience as well as the appearance of the bridge from afar," it says. "It will, in short, transform the bridge so that it is no longer recognizable as an iconic example of the Art Deco style in Vancouver." You can read the entire letter here.
As Heritage Vancouver explains, the views of English Bay and the North Shore mountains would be impeded by jail-like railings. Still, is the view really that important when we are talking about people's lives?
It's clearly an emotive subject, but there really are many considerations around this matter. The lives lost on Burrard Bridge amount to .08 per year in the last 10 years. There are around 500 suicides a year in B.C., and the Burrard Bridge accounts for less than one, so perhaps it would be better to spend the millions available for these barriers on other means of prevention.
A Vancouver Sunletter-writer with first-person experience on the subject put it well, also: "... the best suicide prevention is to increase the mental health budget. People in distress need to know someone cares."
But anyway, do fences on bridges save lives? Toronto's Bloor Street Viaduct was the second-highest suicide bridge location in North America. Barriers were introduced, but a subsequent study found that although suicide attempts decreased on the viaduct, overall suicide numbers in Toronto remained about the same.
In this case barriers were not an effective means of suicide prevention, but rather an effective means of moving the problem somewhere else. Wouldn't it thus be better to use these funds for counseling and awareness in order to address the root problems?
I discussed this matter with Councilor Andrea Reimer, who told me that even one life matters and that it's more important than a view. Really? Is Ms. Reimer pressing for suicide prevention fencing on Sky Train platforms when the incidence of suicide by jumping in front of a Sky Train is much higher than Burrard Bridge? There have been 75 such deaths since 1985.
The reason is probably that it's impractical and uneconomic to do. In other words, decisions about priorities are routinely made in these areas, so saying that "even one life matters" is really disingenuous in this context.
I wish the consulting process would have included this fencing so that we would have had a chance to hear from a wider variety of professional opinions than one single person. Unfortunately, it makes Mayor Robertson's election eve promise to listen better look kind of empty.
Follow HuffPost Canada Blogs on Facebook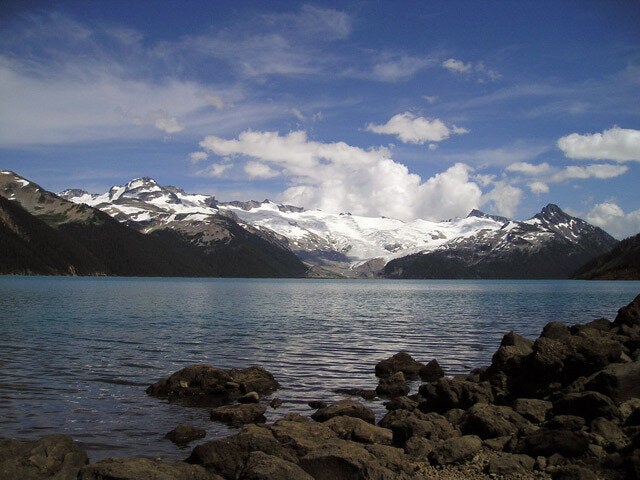 Hikes Near Vancouver
Popular in the Community