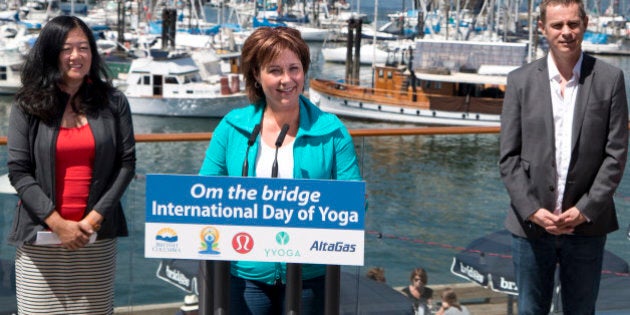 A plan by the province to close Vancouver's Burrard Bridge for free yoga has collapsed after corporate sponsors spooked by backlash withdrew from the event on Friday.
"Our intention to provide yoga to the city in celebration was purely formed. We hoped that our intentions would shine through, but that has not been the case," said a statement from YYoga president Terry McBride. "We have heard that the event that was presented was not what they wanted."
He said the company still wants to do something to "reflect the tradition of yoga," but it will be in a park.
In one week, the provincial government's plan to shut down the Burrard Bridge on the morning of June 21 quickly spun into a controversy that could only unfold in B.C.
Critics lashed out at Clark for spending $150,000 on planning and security, as well as allowing corporate sponsorships of the event, which coincides with National Aboriginal Day.
On Friday, Clark suddenly announced she would be avoiding her government's own event:
The premier issued a statement on Friday afternoon, saying: "Unfortunately, the focus of the proposed Burrard Street Bridge event has drifted towards politics — getting in the way of the spirit of community and inner reflection. It was for that reason, I decided not to participate."
She continued, "Though we are forced to cancel the Burrard Street Bridge event, I hope British Columbians will still feel encouraged to participate in their events elsewhere."
Canadian entertainer Raffi had called for a boycott of the event, while other critics organized a rally to "crash Christy Clark's yoga party."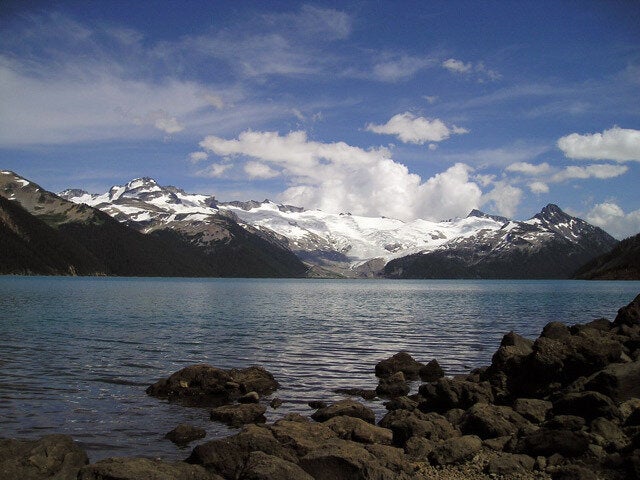 Hikes Near Vancouver