A 22-year-old man who was waiting for the bus has died after being hit by a Jeep in Surrey, B.C.
The vehicle was turning left onto Fraser Highway at 156 Street when it jumped the curb around 9:30 a.m. Wednesday, said RCMP in a news release.
The victim had been sitting on the bench at the bus stop.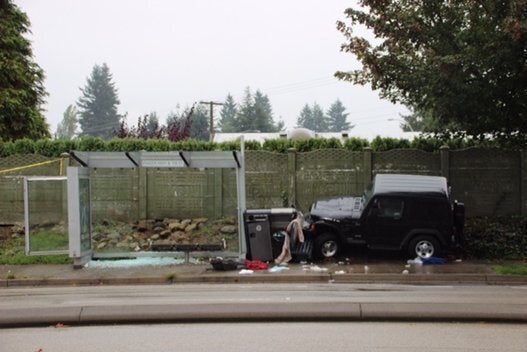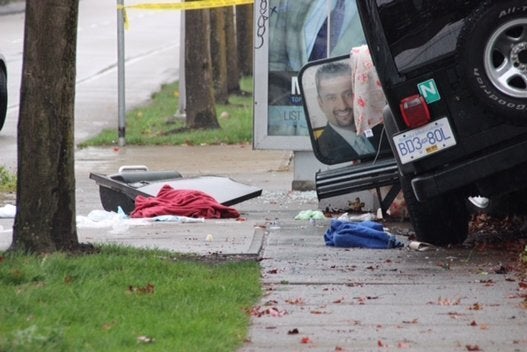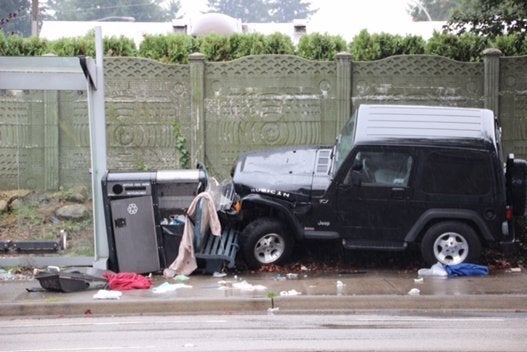 The 17-year-old woman driving the Jeep sustained minor injuries and is co-operating with police, said Sgt. Paul Hayes.
Weather may have been a factor in the crash, although the cause is still under investigation, he added.
Family members told CBC News the victim was Evan Archibald. He was on his way to work, said his sister.
"You don't think you're going to wake up and find your son has died," Karla Drew said in an interview with CBC.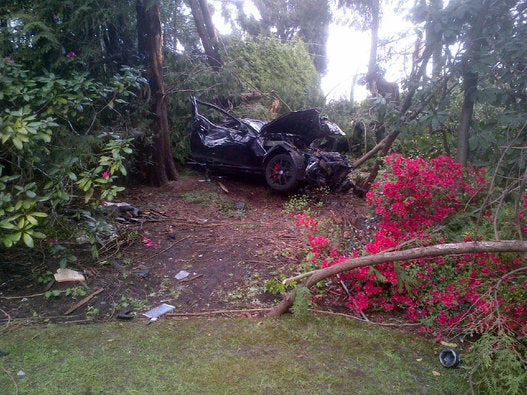 Vancouver Car Crash, April 12, 2015