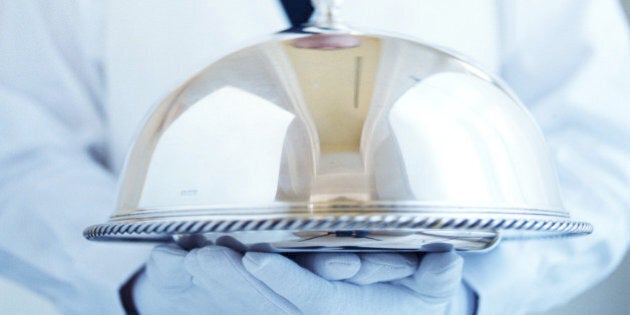 Every Easter long weekend, I recall my semi-practicing Catholic childhood, and all the rituals associated with this springtime celebration.
On Good Friday, we visit St. Joseph's Oratory, eat fish for dinner, filet of sole to be precise, and at three o'clock sharp, the whole street stops playing and all the kids look up at the sky in search of a sign. Yes, in those days, we played outside when we were off school. On Sunday, after Easter Mass, we had brunch with all the cousins. And on Saturday, the whole family sat together to watch The Ten Commandments, on the one and only TV of the house.
Inspired by this famous Decalogue and the following survey, I wrote The Eleven Commandments of the Business Meal.
According to a survey on ideal locations for conducting business, nearly half (49 per cent) of executives including 1,400 Chief Financial Officers, (CFOs) polled said their most successful business meeting outside the office was conducted over a meal.
Whether you are a graduating student who is networking in search of a job or a CEO celebrating a new contract across the globe, the rules are the same, as a host or guest.
1. Thou shalt invite thy guest at least one week before the coveted date, in a restaurant where thou shalt be expected and known, and where thine guest will be comfortable.
· Be clear. Inviting equals paying. Take charge. Make all of the arrangements and be prepared to pay for all the expenses.
"Would you care to join me?" is not the same as "I'd like to invite you."
· Be aware of dietary restrictions and other requirements, such as reduced mobility, or access to public transportation.
"Is there are anything I should be aware of to make sure you will be comfortable?" encompasses all possible necessities.
· Send your invitation by email, or call at least five working days before the meal. For a breakfast meeting or after-work drinks, two to three days will suffice. Do not text.
· It is important that the service personnel know you as the host and are aware that you will be having a business meeting. Thus, they will be both attentive and discreet.
· Confirm the day before with an email, that includes your mobile phone number, directions, parking options and a link to the restaurant, if it is available.
2. Thou shalt validate expectations when making thy reservation and thou shalt arrive 15 minutes before thy meeting time.
· Inform the staff know that you will pay and that you do not want the bill to be brought to the table. You can give your credit card information, with the tip percentage, before your guest arrives, or settle the tab once he has left.
· Your table should be away from the kitchen, the bathroom and the bar, to avoid distractions.
· Give the best view to your guest. Sit in front of him. When hosting more that one guest, sit at the head of the table. Assign seating according to the order of importance of your guests. Start with the seat to your right and then to your left.
3. Thou shalt wait for thy guest to order, drink and eat; including a cocktail and bread.
Bread is not an appetizer. It accompanies the meal.
· Inform your guest of the intended agenda and timing. Business is typically discussed during coffee.
· Indicate the generosity of your expense allowance. Guide your guest in the choice of his meal.
"I am going to have an appetizer, soup, salad, entree, dessert and let's share a bottle of wine," is very different than, "I'll have a sandwich, fries and a non-alcoholic beverage."
4. Thou shalt stand to greet thy guest and thou shalt open thy napkin to indicate the beginning of the meal.
· Rise to greet. A handshake should always be given standing.
· Ask your guest to have a seat while showing him his chair, with your open hand.
· Acknowledge the beginning of the meal by opening up your napkin on your lap. Please don't stuff it behind your shirt or tuck it in your pants. And no flipping of the tie over the shoulder, either. Afraid of sauce droplets being sprayed on your shirt? Make a safe choice, avoid spaghetti.
GUIDELINES FOR THE HOST AND GUEST
5. Thou shalt not make thy smartphone thy idol. Thou shalt only have eyes for thy dining companion.
· Remember, your phone's polite mode is not vibrate, it's silent. Put your phone away. It should not be visible. Otherwise, one could perceive that you're desiring a "repas à trois."
· To make sure that the waiters can walk safely behind you, don't put your bag on the back of the chair. Place your things under your chair.
6. Thou shalt have impeccable posture. Thou shalt not lean on thy table, or the back of thy chair.
· Remember your posture. It is the most important element to broadcast a good impression. There should be about the width of a hand, between you and the table.
· Your hands should be visible throughout the meal. Otherwise, others wonder what you are doing with them under the table... texting?
In modern, post-knight era days, elbows are allowed on the table, between courses.
7. Thou shalt not commit bread plate or wine glass theft, from thy dining neighbours.
· Identify your place setting with B-M-W. B is for your bread plate; on your left. M is for your meal; in front of you. W is for your wine or water; on your right.
· From one course to another, in the order of service, your utensils and glasses, are used from the outside to the inside.
· The bread basket, salt and pepper and dishes, circulate around the table, counter clock wise.
Beyonce sings "To the left," dining etiquette says "To the right."
8. Thou shalt remain faithful to one dining style; European or America.
· Pick one style and perfect it. Alternating from one to another is distracting. You'll look disorganized.
· The European style is the most widespread on the planet. It is worth investing in a dining tutorial.
9. Host or guest, thou shalt send a thank you note, or call, within 24 hours of thy meal, to show thy appreciation.
10. Thou shalt honour thy invitation by responding within the specified period, or 48 hours of the invitation.
· If you have allergies or restrictions, mention them at this time. This is your responsibility.
11. Thou shalt recognize that thy host did not invite the to soothe thee hunger or thirst.
· When starved, eat a small snack before, so you can concentrate on the conversation.
· A business dining invitation is a golden opportunity, on a silver platter, to build strong and lasting relationships.
Doubtful about the professional benefits of dining etiquette?
Allow me to share a recent anecdote told by the Dean of a major Canadian university. The institution was in the final stage of the selection process for a new professor. The last two candidates were separately invited for the final interview. The first applicant spoke with food in his mouth and pointed at the decision maker, with his knife. When it came time for the "Do you have any questions for us?" period, the second interviewee asked about the policy for professor-student relations.
You have a sticky situation at work or at home? This is your forum. Write to Julie and she will reply promptly. Want more solutions to sticky situations? Go to Facebook, Twitter, Pinterest, or order your autographed copy of Etiquette: Confidence & Credibility. Planning a conference? Julie happily travels coast to coast and beyond, to present customized activities. With Julie's help gone will be awkwardness, embarrassment and faux-pas.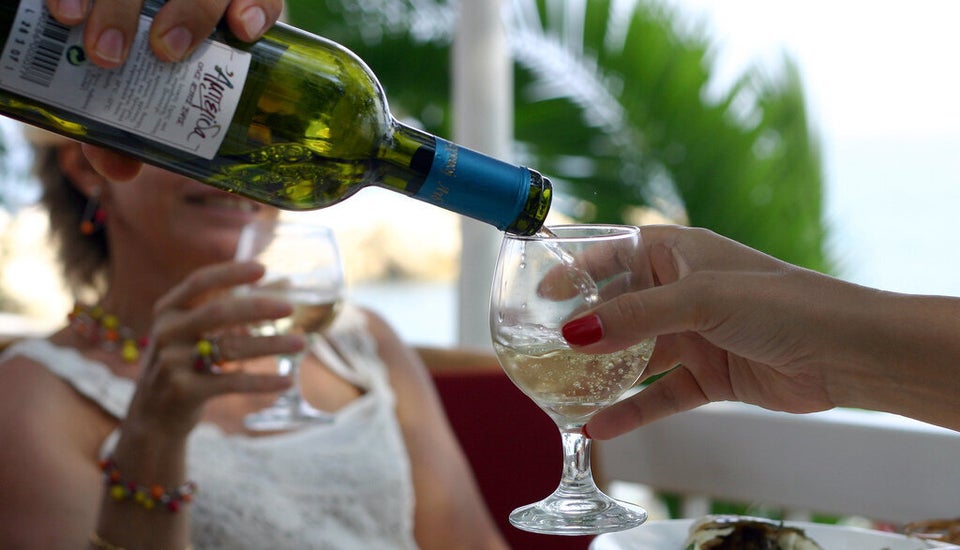 Worst Dinner Party Guests