I am from the millennial generation. You may wonder what we know about empathy or successful business practices.
Well, let me tell you that beyond the popularity of the word "millennial," my generation represents an important share of the consumers worldwide and we do not buy something solely based on "fads or trends" that characterize our generation. Like any other consumer, when we spend our money we are also buying a story.
It sounds obvious, but it is not.
Everyone should act as a leader to make a strong environment for their business. If you are reading this, you may be a smart leader that knows how to earn money and build long-term relationships with your clients. If you analyze the key behind this kind of success you will find there is a simple answer: empathy. Why? Because it is the single most important tool for effective communication.
The business world is constantly shifting and it needs change agents who can identify opportunities and problems, keep a team together, and provide a solution for every challenge. Henry Ford once said that if there is a secret to success in life, it lies in the ability to put oneself in someone else's place and to see things from her or his point of view, as well as from one's own. This quote is perfectly simple and effective. Imagine why Steve Jobs never had to commission market research for its products. He simply walked around, watching what people did. He put himself into the customers' shoes.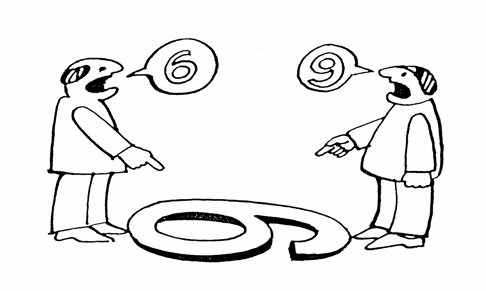 Empathy is no longer a "nice-to-have" ability; it is a "need-to-have" ability. Whether it is economic inequality or it is economic development, empathy is the key to understand that we are interconnected. This skill grows when it is shared and practiced. Empathy helps clarify how to run your business to make it relevant, why should you build relationships within your company, and why customers believe in you. A phrase such as: "That's a great point, thank you" can make a huge impact in the business world.
I am a firm believer of the power of technology and education. However, empathy is the tool which I rely on when looking for opportunities for my young career path. People sometimes won't listen to a "young", "millennial", "girl", but empathy has opened many doors for me; it has allowed me to listen and be genuinely interested in others, as well as take my first steps in the business world. Empathy, among other ideals, gave me the opportunity to meet Luiz Ferezin, CEO of Accenture Mexico and talk with him about the importance of personal and professional relationships for business. Empathy builds those trusting relationships with co-workers, clients and other audiences. If the goal is to succeed in the business world, with multitasking millennials, powerful technology and competitive markets, then the answer is: embrace empathy!
By Veronica Estudillo Velasco, delegate representing Mexico at the G(irls)20 Summit 2014 in Sydney, Australia