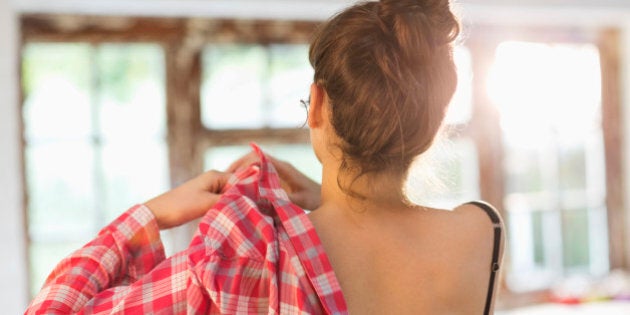 It's the question that's uttered way too many times when a woman gets catcalled or harassed.
The page urges readers to send in photos of the outfits they wore when they were harassed, along with what they were told. With several pages of entries, outfits range from work attire to gym clothes to even scrubs. Here are some examples: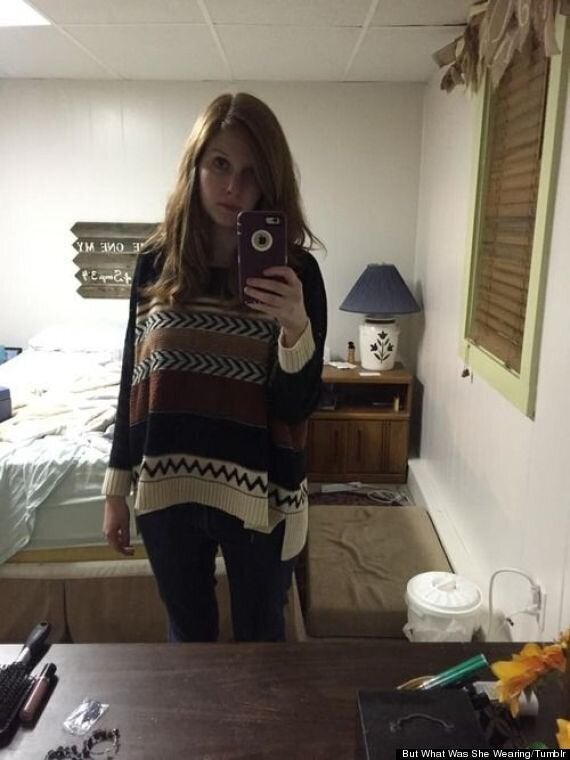 "This is what I was wearing when I was walking my dog two blocks from my house in my quiet, tiny town. It was 8 pm on a Monday. A group of men came out of a house and started yelling and whistling at me. The most noticeable remark was, "damn girl, why you wearing a sweater that covers dat ass?"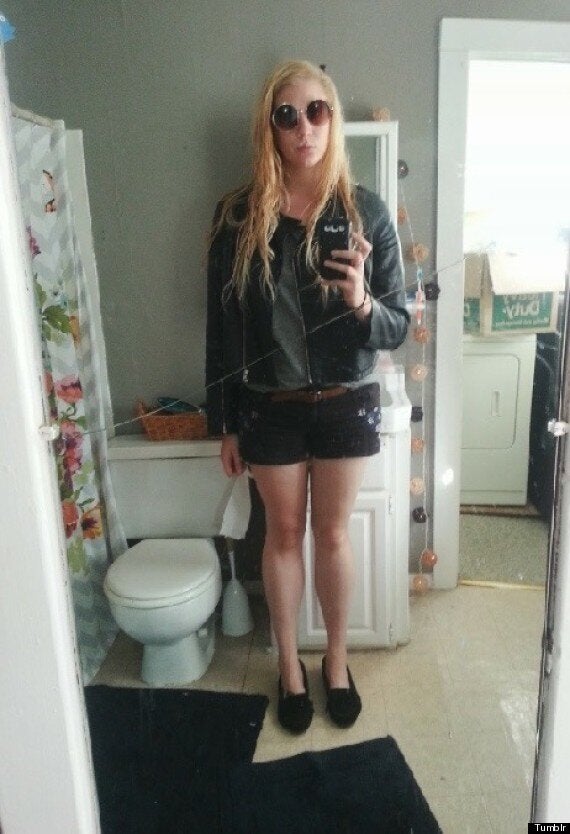 "Today it was a group of 4 men standing on the opposite side of the street making high-pitched shrill hoots and whistles. I wasn't positive I was the object of their noise until one guy yelled "OOOO she got some nice legs tho." I didn't want to get into it and so I ignored them, and, as my mother would say, didn't give them the attention they craved. Just wearing my usual sunglasses and leather jacket, a basic shirt, shorts and moccasins- aka, I took 3 minutes to pick out my clothes so I could get to an early class on time.
With Heng's project, we can only see it grow. Join in on the conversation by sending your photo to stopthecatcall@gmail.com or leave a comment about your own personal experience with street harassment below: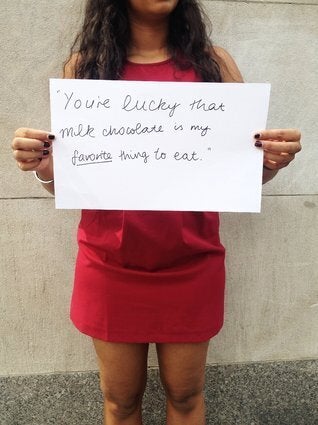 Photos: Everyday Catcalling
Popular in the Community