I don't have time to work out.
I've bought fitness equipment and never use it.
I'm too holistic for intense workouts.
I hate gyms. They're full of chocolate milk advertising!
Yeppers. I have likely dropped each one of these excuses before, and I am sure you can relate, at least in some way.
Like most entrepreneurs, full-time working people and/or busy mommas, we tend to spend most of our time doing one of two things: sitting on our butts working, or in the kitchen preparing healthy meals. This doesn't always leave time for that workout we know so badly we need to have as part of our everyday (or at least every other day or two).
Brent and I first met on the set of the Marilyn Denis Show in 2011, debuting on the same episode. Since then, Brent has invited me into his gym where he gave me a private 60-minute training session that had me wishing for a wheelbarrow to pour myself into and be delivered to a hot epsom salted bath. This man is a true expert.
In this episode of MeghanTV, Brent shares an awesome set of exercises that we can do while in the kitchen.
I wanted exercises that focused on what I call the tush drop, the act of the bum/butt falling down the backs of the legs. I thought we'd have a go at lifting that back up and in turn, help strengthen the lower back -- a delicate area for those who spend a lot of time sitting. (We also did a bonus exercise to work on what I refer to as "back boobs").
And of course, I throw in a whole load of silliness and one special awkward moment
In this episode you will learn four exercises that can be done in your kitchen, using everyday kitchen supplies as your workout equipment. Booyeah!
At the end of the video, I pose a challenge that I hope you will join me with. It's a super tush changer!
Are you up for the challenge?
Join me for the challenge explained in the video and share your experience with me on twitter and instagram using #MeghanTV.
Exercise 1: The Slip and Slide - 15 on each side
Exercise 2: The Can Can Lift- 15 on each side
Exercise 3: The Superman Bum Toner - 15 on each side
Exercise 4: Back Boob Eliminator - 15
Go through all 4 exercises, and repeat for 3 Sets of Each
Tell me below what you have found to be your best strategy for squeezing in your physical activity?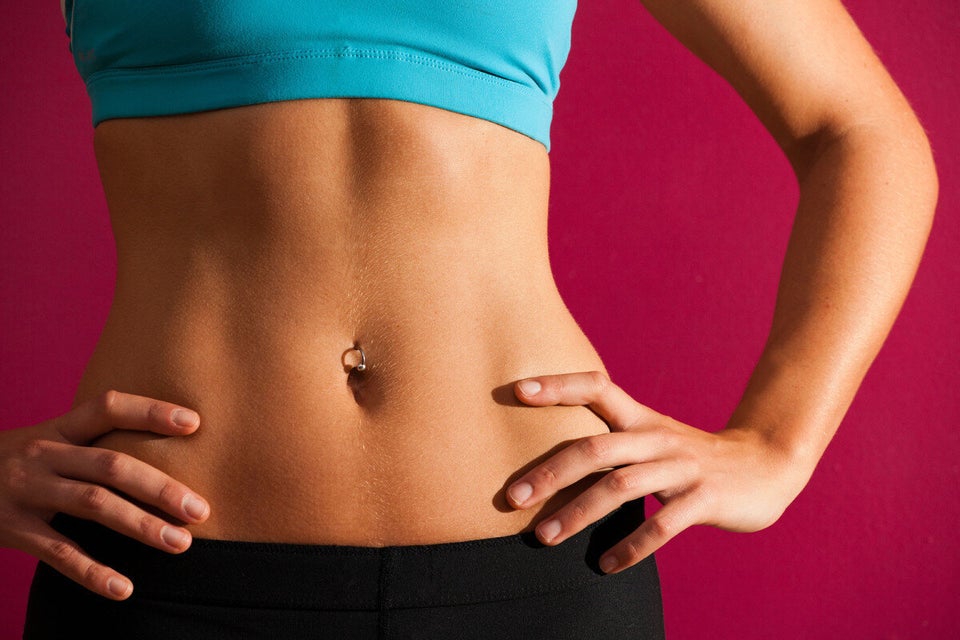 The 12 Biggest Fitness Myths