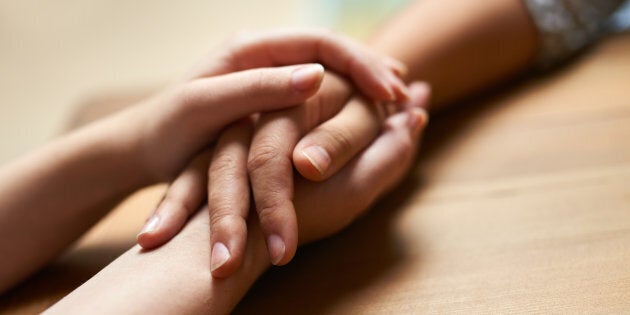 Even a simple acknowledgment can make a world of difference to someone who recently miscarried or lost an infant.
A loving gift of comfort items, bereavement resources, and memorial tools delivered to their door? Even better.
The organizers of Ottawa's new "Butterfly Boxes" want to ensure no grieving parent has to suffer alone and in silence. Mom Friends, a group of three women living in Ottawa, Ont. known for their "postpartum care kits" for new moms, are rolling out free bereavement boxes for grieving families this fall.

"When you're experiencing the loss of a pregnancy or a child it is disorienting to say the least. The physical and emotional toll are oftentimes accompanied by feeling overwhelmed and disconnected from reality," the organizers said in an announcement on their web page.
"One visit to a social worker or physician may not be enough to remember what resources and information could help you and your family after you head home with your heavy heart and empty womb."
With that in mind, each "Butterfly Box" will contain Kleenex, a journal, Forget-Me-Not seeds to plant a memorial garden, a lavender soy candle, a lavender bath bomb, a snack, a bereavement reading list, a list of local resources, and a card of condolence written by another community member.
The organizers also hope to "bust stigma surrounding pregnancy and infant loss," with a storytelling campaign, they said. So each box will also come with a pre-stamped postcard. If they choose to participate in the campaign, families can share their loss on the postcards, which will be displayed publicly next October.
"Unfortunately there are countless other losses that you will never know about, because pregnancy and infant loss remains a deeply stigmatized and lonely experience," the organizers said.
Suffering In Silence
Parents who lose a child through miscarriage or stillbirth report feeling alone, feeling guilty, and feeling like they had done something wrong.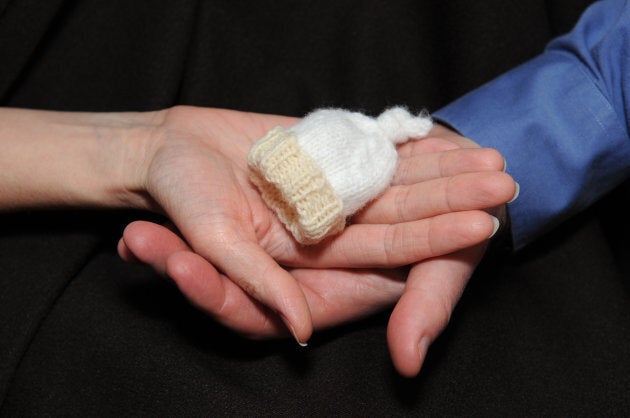 It was comforting to know I wasn't alone and I am so grateful for their courage to share."Mom Friends"
"When I publicly shared news of my miscarriage earlier this year I received 'me too' messages from nearly every adult woman in my network. I was stunned. I had no idea that these amazing women in my life had experienced such profound grief," the Mom Friends team wrote on their website.
"To be honest, it was comforting to know I wasn't alone and I am so grateful for their courage to share."