Macaroni and cheese is my favourite comfort food!
Traditionally, mac and cheese is really rich and heavy on butter, cream and, well, cheese, so I wanted to try a lightened up version -- without compromising taste and texture, of course.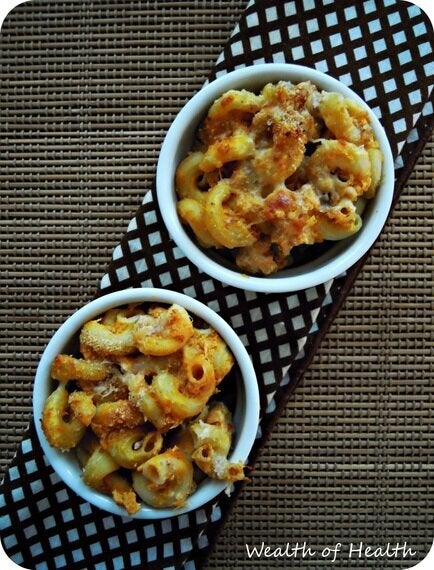 Mac and cheese is an easy dish to get creative with: you spice it up with ingredients such as peas, kale, bacon, crab, cauliflower, and even a cashew cream sauce. I decided to turn to an unlikely ingredient for a boost: butternut squash.
Combined with one per cent milk and the variety of cheeses, the squash adds a rich, nutty flavor, sneaks in a few servings of vegetables, and wonderfully mimics the colour and creaminess of a rich, cheesy sauce. Plus, the trio of bold cheeses packs more flavor than a one-cheese approach.
Is your month watering yet?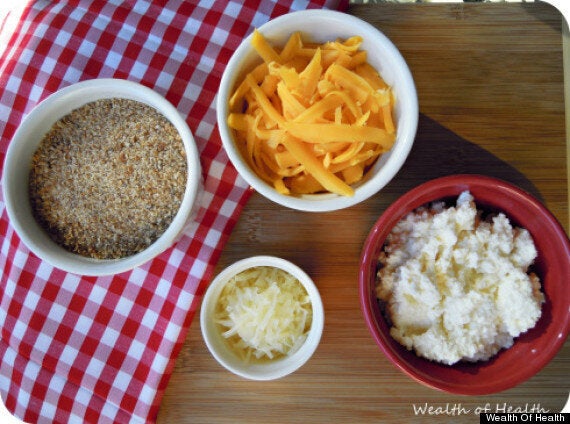 500 g whole wheat elbow macaroni
4-5 cups butternut squash, cut into 1-inch cubes
1/2 white onion, finely chopped
1.5 cups extra sharp cheddar cheese, grated
1/2 cup part-skim ricotta cheese
1/8 tsp (or less) cayenne pepper
1/4 cup whole wheat bread crumbs
1/4 cup parmesan cheese, grated
-Roast the cubed butternut squash for 20-25 minutes, or until soft when pierced with a fork. When roasted and cooled, transfer to a food processor and blend until smooth.
-Add the macaroni to a large pot of boiling water and cook until tender but firm. Drain and transfer to a large bowl.
-Heat oil in a large saucepan over medium heat. Add onion and cook until softened, about 3-5 minutes.
-Add garlic and cook for another minute. Add the milk and pureed squash to the saucepan and cook over medium heat until almost simmering, stirring often.
-Remove pan from heat and stir in the cheddar cheese, ricotta cheese, onions, salt, dry mustard, and cayenne pepper.
-Pour cheese mixture over the macaroni and stir to combine
- Transfer the macaroni and cheese to a 9 x 13 inch baking dish coated with cooking spray. Sprinkle with bread crumbs and parmesan cheese.
-Bake for 20 minutes, uncovered, then broil for 3 minutes so the top is crisp and nicely browned.