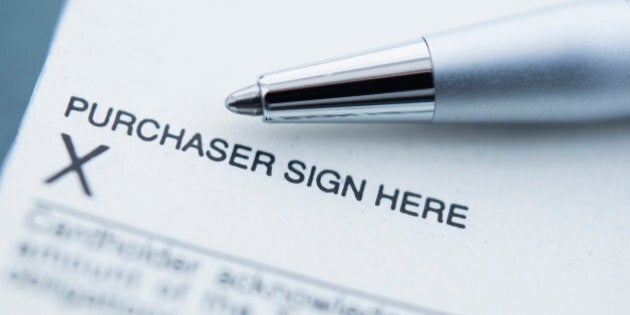 Buying a home can be an overwhelming experience. From figuring out your budget to deciding what neighborhood works best for you and your family, the considerations are endless.
First time home buyers have the added stress of being inexperienced in the mortgage process, which can make the thought of even starting this conversation overwhelming. In fact, a recent President's Choice Financial survey revealed that almost half of Canadians admitted they would rather discuss their past dating history with a partner than mortgages with an adviser.
To ease that pain, many seek the help of family members -- the same survey shows when it comes to mortgages, 72 per cent of Canadians aged 20 to 45 say they would speak with a relative for mortgage advice.
Although speaking to those closest to you can be helpful, the best way to educate yourself and get the best mortgage advice is to speak to a professional. This will help clear up any confusion or clarify any misconceptions. For example, while over half of Canadians age 20 to 45 say a fixed rate is always better than a variable mortgage rate when considering purchasing your first home, but it's not always that simple or clear-cut.
Everyone's situation is different, so speaking to an adviser who can give you a better sense of what works based on your specific financial picture and priorities.
A mortgage specialist can help you understand that a variable mortgage is tied to the floating rate, which can change during your term and that a fixed rate stays the same regardless of where interest rates go during that period. What's best for each individual depends on how important having a fixed mortgage payment is, versus taking on the risk of this payment fluctuating based on the market. Everyone's situation is different, so speaking to an adviser who can give you a better sense of what works based on your specific financial picture and priorities.
Most Canadians looking to purchase their first home agree when it's time to buy, having a healthy down payment is a good idea. Fifty-three per cent say it is safe to purchase a home with 15 per cent down. While you can purchase a home with 15 per cent down, the magic number is really 20 per cent. This way, you avoid paying CHMC tax, as well as the added stress when it comes to managing higher monthly payments.
Buying a house is probably one of the biggest purchases you will ever make. With this in mind, another trick for an added sense of security is to calculate your affordability based on a rate two percentage points higher than what the bank offers. If you can afford your monthly payments at two points higher than this, you can feel comfortable and confident in your budget. This also acts as a bit of insurance against rising rates.
Finally, make sure the home is what you really want. Talk to residents on the street. After work one day, try out the commute and see how long it would take you to get home. A house on a Sunday afternoon can look very different during the weekday rush hour commute. With bidding wars becoming commonplace, especially in our urban markets, it's easy to get wrapped up in the heat of the moment and make a decision based on emotion that has major financial and lifestyle implications.
Once you've spoken with an adviser, been pre-approved and budgeted accordingly, the most important thing to keep in mind is that total dollar amount.
The word "mortgage" can be intimidating; it represents the biggest financial decision and commitment most of us are making as first-time home buyers. The truth is, mortgages are not one size fits all: in order to demystify the process, speak to a professional about what you can afford, aim for a 20 per cent down payment, and calculate your budget based on two per cent higher than what you're quoted.
From there, keep your financial cap a top priority and get ready for the next exciting phase of your life!
Follow HuffPost Canada Blogs on Facebook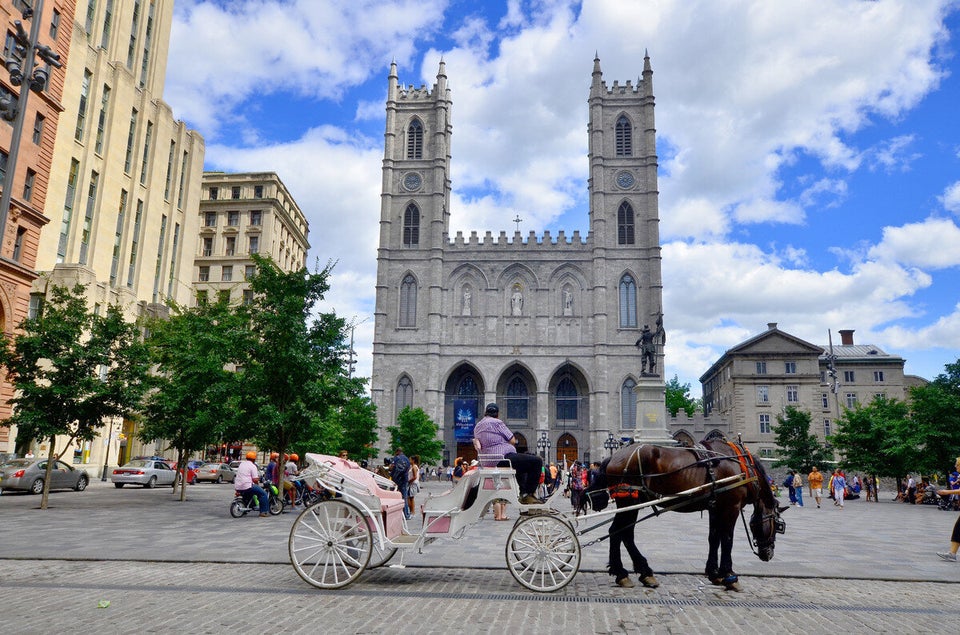 How Much Income It Takes To Buy A House In These Cities