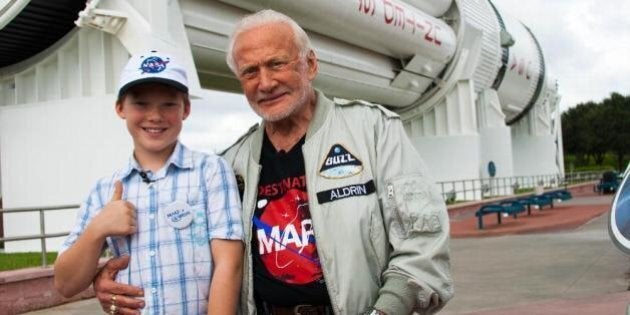 An Alberta boy who dreams of travelling to space had the chance to meet former astronaut Buzz Aldrin, the second man to walk on the moon.
Twelve-year-old Ethan Jogola of Mayerthorpe, Alta., suffers from cystic fibrosis, a life-threatening genetic disorder that damages the body's lungs and digestive system.
Since Jogola was seven, he's been obsessed with stargazing.
"You can see Saturn through the telescope, but it's kind of lame, because the more you zoom in the more blurry it gets," Jogola told the Mayerthorpe Freelancer.
On Oct. 1, the Make-A-Wish Foundation gave Ethan a closer encounter with space travel. The foundation flew Jogola and his family to the Kennedy Space Center Visitor Complex in Cape Canaveral, Fla., where he toured the Rocket Garden and explored the Space Shuttle Atlantis.
Finally, he spotted Buzz Aldrin waiting for him at the Apollo 11 gantry — the exact bridge Aldrin walked over before being launched in a Saturn V rocket that took him to the moon in 1969.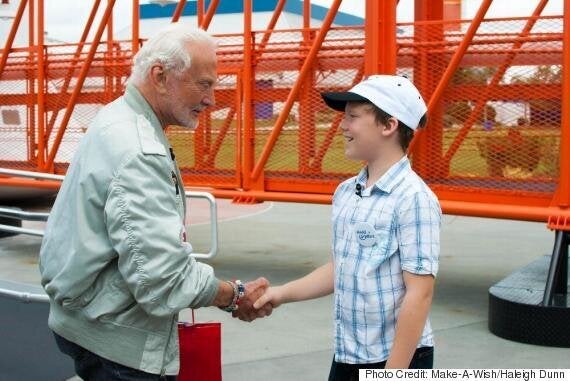 Ethan Jogola and Buzz Aldrin shake hands in front of Apollo 11's gantry. (Photo: Make-A-Wish/Haleigh Dunn)
The pair walked the gantry together, as Aldrin told stories about his days in space — including one about his spacesuit's urine collection system.
They went for lunch and attended a panel discussion and a premiere screening of The Martian. Jogola also met two of the film's stars: Chiwetel Ejiofor and Mackenzie Davis.
Aldrin also gave the aspiring astronaut his seal of approval for future missions.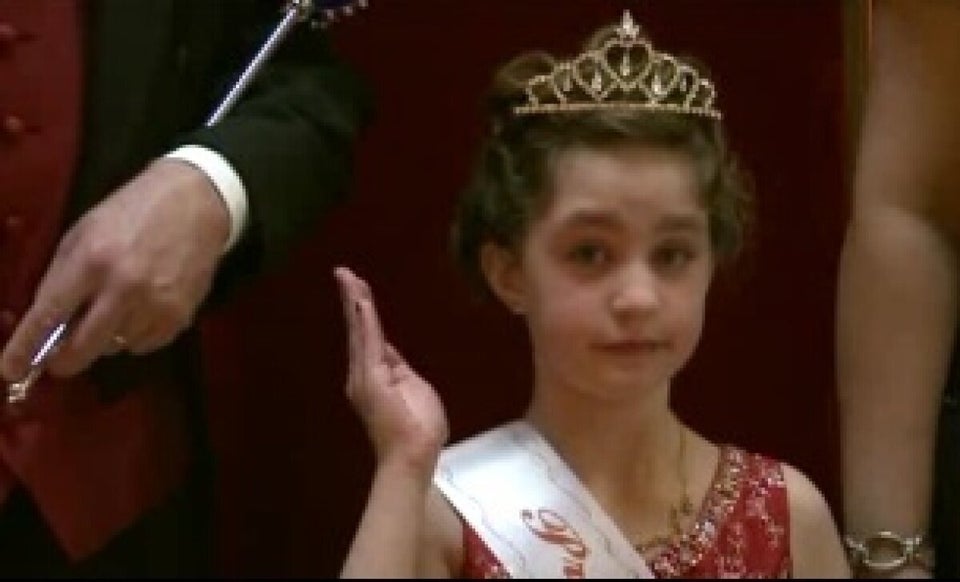 5 Inspiring Make-A-Wish Stories