When his baby infant son came in second in a Cheerios photo contest, a Calgary dad took his year's supply of cereal, bragged about the ad campaign that followed and thought that was the end of it.
But that simple submission, which brought a proud father some short-lived bragging rights and boxes of breakfast cereal, has now left Calgary blogger and radio personality Buzz Bishop feeling used by the corporation and motivated to warn others of the pitfalls that come with entering such contests.
It was 2010 when Bishop entered a picture of his seven-month-old son Charlie into a Cheerios photo contest. Lured by the promise of a $10,000 college fund - as well as bragging rights - for the winner, Bishop couldn't resist.
Story continues below photo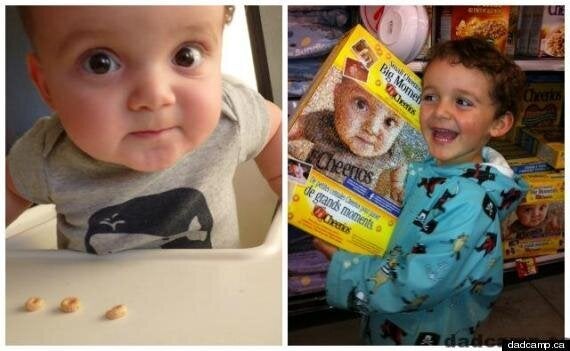 But then in 2012 Bishop got a call from food company General Mills saying Charlie's photo was going to be part of yet another campaign. This time, Charlie's photo was the anchor for a massive Facebook campaign in which users were asked to submit photos of their child, which would be used as building blocks in a mosaic to build the image of the junior Bishop.
Bishop admits he signed a waiver when he entered the contest and that once submitted, General Mills, the manufacturer of Cheerios, had rights to the image in perpetuity.
"I had to sign a release for it to appear on the box. That release was filled with many words related to 'contest sponsors' and 'the contest' but there is a clear clause that says 'in perpetuity,'" Bishop told The Huffington Post.
"In the excitement of the moment you think it's just one-use case you're agreeing to, legally you're agreeing to everything forever."
Bishop said he's aware of what he signed.
But since he lent his signature to the campaign, Charlie has become the somewhat of a poster child for the brand, his face on cereal boxes and social media campaigns, while at the same time not being the winner of the contest that presumably would've found said poster child.
So, if that's the case, why didn't he win the contest in the first place and why isn't there a college fund waiting for him for when he grows up, asked Bishop.
Story continues below slideshow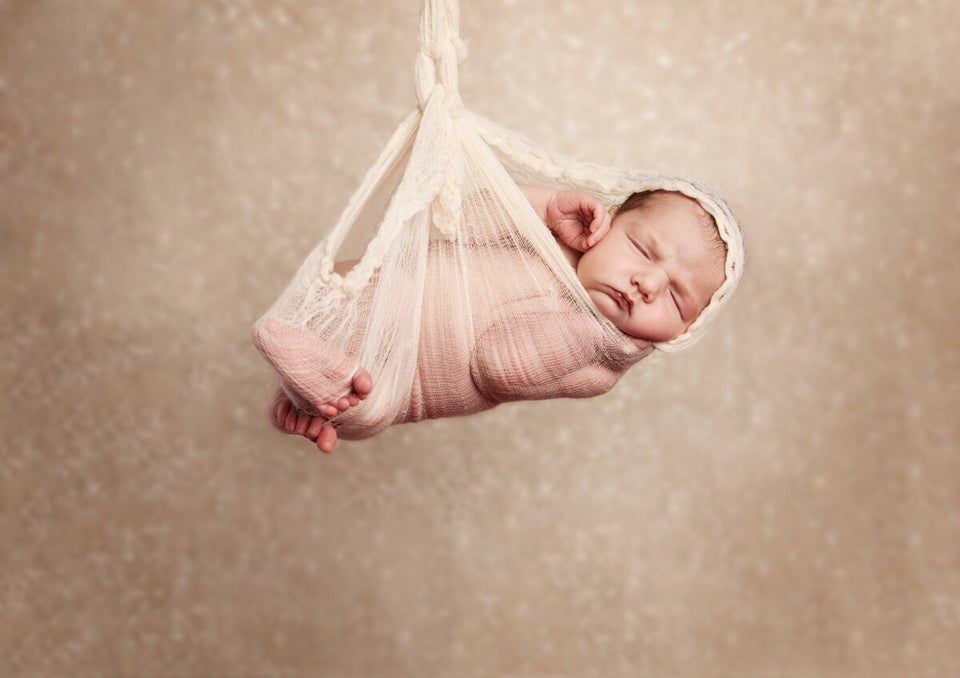 Calgary Child On Cereal Box - Reaction
"When the man called in 2012 to say they would be using it again, I knew they had the legal right to do it," said Bishop.
"My issue is that if his photo was so wonderful to be used a second time for a major multimedia promotion, why didn't he win the first time? I'd be much less dismayed with this usage had my son won $10,000 for his RESP in 2011."
Bishop contacted lawyers and General Mills compensated Bishop a second time... with some boxes of cereal.
"The promotion my son is currently pimping is yet another user submitted contest where people are offered a $1 off coupon in exchange for submitting photos of their kids eating Cheerios. I cannot urge you enough NOT to enter the contest. You are trading your kid's image 'in perpetuity' for a dollar. It's not worth it."
Bishop is determined to warn others who may be tempted to enter similar contests but despite hard-learned lesson, he says his father's pride outweighs the disappointment he feels regarding the whole experience.
"I'm still proud to see my son on that box. Truth be told, when I pass the Cheerios in the grocery store I will turn all the boxes around so his face is beaming out," Bishop said.
"I'm lucky I entered a contest with a kid-friendly brand.
"As much as I am disappointed not to see his RESP topped up, it is a very cool thing to be the father of a two-time Cheerios kid who is not yet even four."