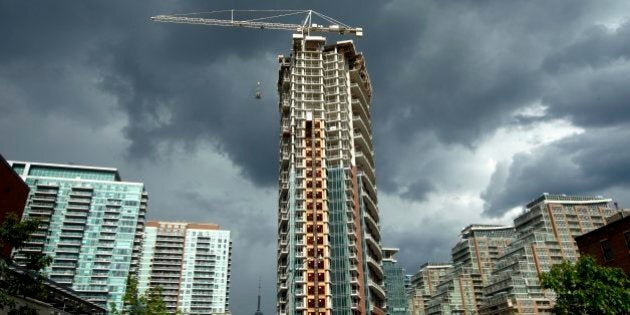 BuzzBuzzHome: The construction crane may as well be the de facto symbol of Toronto, with new buildings going up in just about every corner of the city. Although March data from Statistics Canada suggests that Ontario's construction explosion is petering out after several big years for building, there's still plenty of activity going on in Toronto's condo market today. New projects are breaking ground in the upper reaches of North York all the way to the western waterfront.
As of May 5th, there were 44,589 units under construction in the city. Using our Market Snapshot tool, we've crunched the numbers to find out which 10 neighbourhoods are seeing the highest construction concentration in the city.
In first place, the Entertainment District has a staggering 5,565 condo units under construction. That's roughly 12 per cent of all the units being built city-wide. This particular market won't be letting up any time soon with 2,651 estimated completions scheduled for 2014 and 2,180 suites scheduled for 2015 so far.
There were two notable trends among the top five neighbourhoods: subway and waterfront access. In a city where residents spend an average of 65.6 minutes a day commuting, it's no shock that builders are locating so many of their projects along major transit lines.
Whether it's downtown or the west end, condo units are also popping up all over the waterfront. Humber Bay took second place, with a total of 3,489 units currently under construction while Harbourfront came in fifth with 2,328 units.
As more of these suites come online this year and in 2015, we can't help but wonder what the impact will be on the rental market given that a large number of units are bought by investors and leased. According to the 2013 fall rental market report by the Canada Mortgage and Housing Corporation (CMHC), 27.6 per cent of Toronto condos are in rental. And it looks like more and more suites in the city are taking that route.
Check out Toronto's condo-craziest neighbourhoods below.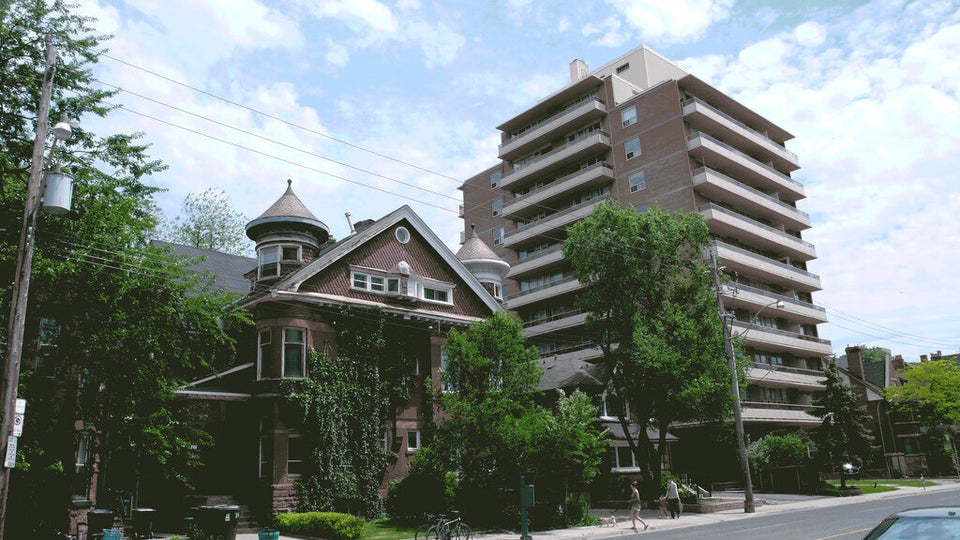 Hottest 'Hoods For Condos In Toronto