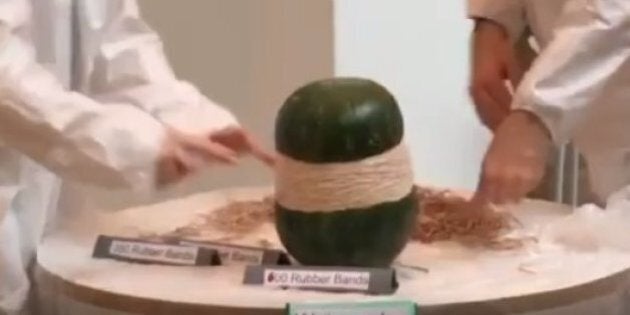 Turns out people go bananas for watermelon.
BuzzFeed lured a surprising number of people Friday to watch a watermelon explode on live video.
That's right. And all the media company had to do was get a smartphone, a Wi-Fi connection, buy a doomed watermelon, a box of rubber bands, and two sets of painters overalls and safety goggles.
The U.S. media company utilized Facebook's live video functionality to draw a whopping 800,000 into the livestream video.
After about 670 rubber bands, 318,000 comments tallied, and over 8,400 shares counted, CNBC declared the live video to be a success story showing "the future of TV."
Two days ago, Facebook announced its plans to expand its live video features to groups and events. "We want people watching the broadcast after the fact to feel 'in' on the action," the company said in a news release.
The compelling live video drama took over 40 minutes to hit its explosive climax.
Two hours after the live video wrapped, nearly 4.5 million people watched the video. It even inspired us to conduct our own test.
BuzzFeed's success with live video got some people thinking.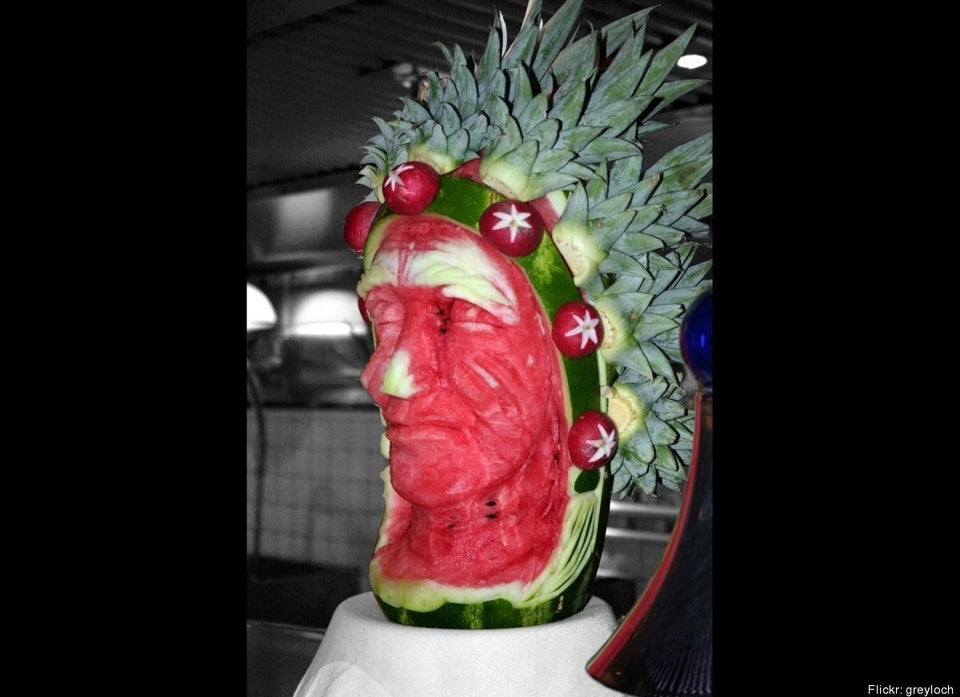 11 Crazy Things People Do With Watermelons