OTTAWA — Government insiders are gearing up for what could be Prime Minister Stephen Harper's largest cabinet shuffle since the Tories first formed a government in 2006.
It will be a massive cabinet shuffle, with an infusion of new blood and a certain amount of a new generation, Conservative strategist Yaroslav Baran says.
"This is the pre-election cabinet. It's important. … This is the team, by and large, plus or minus 19 times out of 20, (that) is going to be the face of the party going into the next election two years from now," Baran told HuffPost.
With several experienced cabinet ministers already having announced that they have no plans to run again (Public Safety Minister Vic Toews, Minister of State for Foreign Affairs Diane Ablonczy and Minister of State for Finance Ted Menzies) and others who have telegraphed their demotion (Environment Minister Peter Kent), the Conservative government has a chance to show a fresher face.
And after seven years in office, Conservative strategist Tim Powers says, that is precisely what Harper needs to do.
"The charge that all opposition parties will make is that the government is old and tired, so they want to show that they are reinvigorated," Powers told HuffPost.
Both opposition parties will argue for change during the next federal election in 2015. Harper will face youth and charisma in Liberal Leader Justin Trudeau with what the Grits hope will be a team of experienced and impressive candidates, while New Democrats will offer both experience — with leader Thomas Mulcair — and new blood, through its younger caucus.
The Conservatives will want to show not only stability but also that they have done a good job developing people who are now ready to replace veteran performers, Powers said.
With that in mind, here are a few things to watch for during the upcoming cabinet shuffle.
1. Where do top performing ministers go?
"You put strong ministers where you either want to hold the line or (where) you want them to achieve certain goals, and those goals are ones you view as central to your electoral success," Powers said.
It is unlikely that Foreign Affairs Minister John Baird will change roles, but other effective communicators such as Immigration Minister Jason Kenney and Heritage Minister James Moore are most likely headed for new positions, which could indicate areas the government wants to focus on (Industry) or where it thinks it has had problems (National Defence).
"It's one thing to be a good cabinet minister, but if you can't communicate effectively the government's agenda as it relates to your own portfolio and drive that forward … then the prime minister will probably consider moving you or, if you are good, he'll look at promoting you," said Chris Froggatt, Baird's former chief of staff and now the managing director of National, a public relations firm.
If Kenney, for example, heads to Industry Canada — whose current minister, Christian Paradis, is seen as lazy and ineffective — there may be big changes on the horizon in terms of telecom policy and wireless fees and Canada's digital strategy.
STORY CONTINUES AFTER SLIDESHOW
Here's a look at what could happen in the upcoming cabinet shuffle.
(Disclosure: We do not guarantee accurate results, just informed speculation.)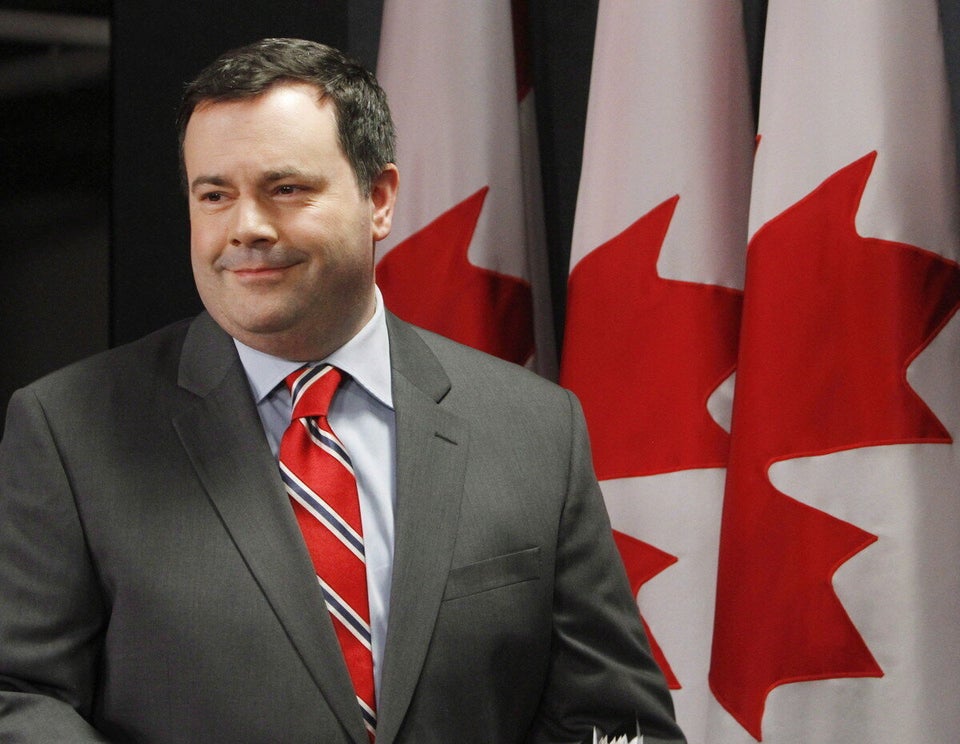 Cabinet Shuffle Speculation
2. What's the message coming out of the shuffle?
See above. Where the strong players go will indicate what the government's message — beyond stable economic management and job creation — will be in 2015.
For example, a change at the top at Environment Canada could telegraph a renewed focus on the file.
But because the Tories don't want to detract too much from their core message, we can expect Finance Minister Jim Flaherty to stay where he is.
"You don't tend to abandon your strengths," said Powers, a vice-president with Summa Strategies.
3. A warmer, friendlier and more female government?
The cabinet shuffle gives the Tories a chance to try to alter the public's perception that they are mean and nasty. Will that mean more women in cabinet?
It certainly can't hurt, Powers said, adding that women like to see women being promoted. Faced with an opponent like Trudeau, who is well liked by female voters, the prime minister should make room for more women, he said. "All those things are calculated, as you know."
Strong performers such as Labour Minister Lisa Raitt and parliamentary secretaries Kellie Leitch and Michelle Rempel could get a nod. So could Associate Minister of National Defence Kerry-Lynne Findlay, a former parliamentary secretary at justice, who was placed at defence as a sort of "training ground," one source said.
4. Where are the new cabinet ministers from?
Where the new faces come from could signal what part of the country or what ridings Harper believes he needs to focus on. Will there be a stronger presence from Ontario, where 15 new ridings are being carved out, especially in the voter-rich region of the Greater Toronto Area (GTA)?
What about in New Brunswick, where Fisheries Minister Keith Ashfield's request to be left out of the cabinet while he receives treatment for cancer leaves a vacancy? The Fredericton MP has Hodgkin's lymphoma. Aboriginal Affairs Minister Bernard Valcourt, who is not expected to move since he was appointed only in February, is now the sole cabinet representative for the province. Will Robert Goguen, currently the parliamentary secretary for justice and a francophone from a traditional Liberal seat get into cabinet?
Or will Fundy Royal MP Rob Moore, who used to be junior minister but was dumped after the 2011 election, be reappointed? In June, Moore led the charge against a paid speaking engagement by Justin Trudeau, saying the charity from which Trudeau had accepted $20,000 should be compensated since it failed to recoup its costs.
"With the prime minister, there is always a surprise or two or a name that people didn't think of that gets injected into cabinet," Powers said. It's certain Canadians will not see a senator appointed to cabinet this time, and it is unlikely that a member of the opposition will cross the floor, but Harper could still throw a curveball.
He could appoint someone such as Ontario MP Kyle Seeback or New Brunswick MP John Williamson as minister of state in charge of democratic reform. Seeback and Williamson were among those in the Tory backbench who spoke this spring in favour of giving MPs more freedom to speak in the Commons — one of several unhappy interludes for the Harper government this spring.
They could also give the Tories renewed impetus on the Senate reform file – perhaps launching a referendum on Senate abolition that would force the Liberals, who want to be seen as a force for change, to argue in favour of the status quo.
Neither is tainted by the Nigel Wright-Mike Duffy affair. They are not vocal social conservatives who could be accused of planning to reopen the abortion issue, and neither has had problems with Elections Canada. But is either trusted enough to carry the file?
6. Cabinet committees — who leads them, and does their mandate change?
Baran, a former chief of staff to the Government House leader and now a principal at Earnscliffe Strategy Group, says who ends up in what particular portfolio, for the most part, isn't really important.
"What I think is more important is paying attention to what happens with the cabinet committee structure," Baran said. If Harper cancels or creates new committees, moves one department from the social committee to the economic committee, he said, that is far more meaningful because it "signals" how the government is going to be approaching issues.
"A lot of cabinet making is formulaic building of a puzzle, you need balances between demographics, between regions, between linguistic abilities, and that really dictates who many of the candidates are. That's why I think that the final profile of which person is in which is seat is less important than some of the other big picture stuff, like has the mandate of Ops (the cabinet committee on operations) changed, is the scheduling of P&P (the cabinet committee on priorities and planning, which defines the government's priorities and ratifies other committees recommendations) changed?"