Millennials are abandoning cable in favour of digital video platforms such as Netflix and YouTube.
But the trend has less to do with money than choice, according to a study by a U.S.-based digital content agency.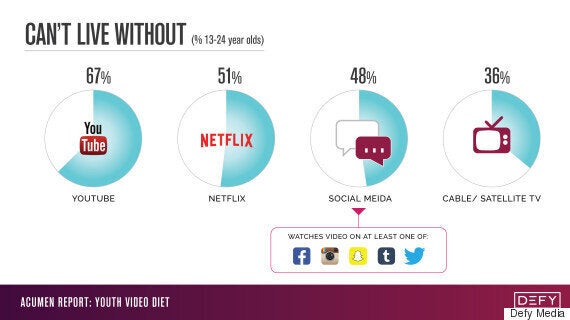 Defy Media released its "Youth Video Diet" report this week, looking at how young people consume video in their daily lives.
For the study, 54 people between the ages of 13 and 24 were surveyed in Chicago, Seattle and Raleigh-Durham, and kept journals to track their day-to-day video habits for two weeks.
Twenty-seven participants between the ages of 13 and 24 were interviewed. An additional 1,300 people representative of the American population were surveyed online.
Defy Media found that youth preferred digital over cable "because it better suits their lifestyle and has more relatable content."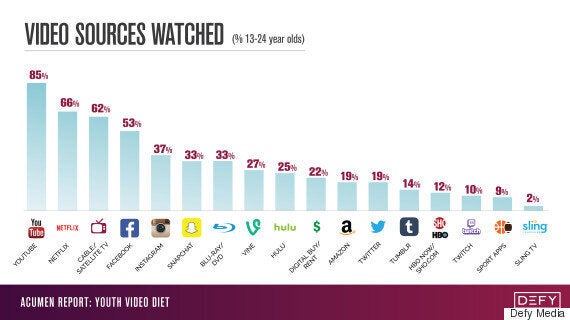 The study also saw cable/satellite TV consumption decrease with age, noting a spike in free digital video consumption.
Young people are turning to streaming services because they simply offer the freedom of choice — and more appealing content, the report said.
"For TV, you have channels but you're limited to that. On YouTube I can just look up what I'm interested in," 16-year-old Leah said.

And according to data in the report, young people are willing to pay for good content.
Fifty-six per cent of respondents said they would pay all or some of the cost of HBO or Showtime, eclipsing the 37 per cent who would fork out money for cable and satellite TV.
By contrast, 63 per cent of respondents said they would watch cable TV if someone else paid for it, compared to 39 per cent for Showtime or HBO.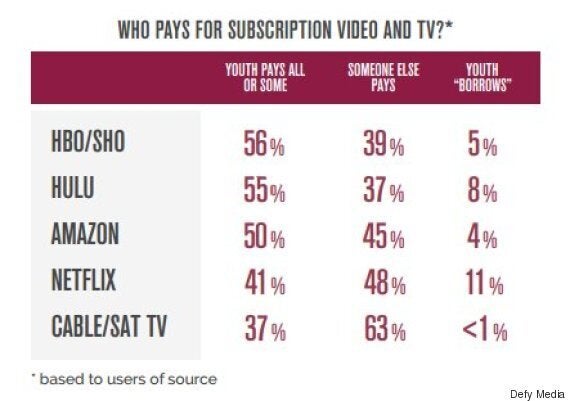 Cable and satellite TV also fell far down the list of what young people consider essential video services.
Sixty-seven per cent of respondents said they couldn't do without YouTube; compared to 51 per cent who said Netflix; 48 per cent who said social media; and 36 per cent who mentioned cable TV.
A 2015 study found that seven of Canada's publicly-traded TV providers, including Shaw, Bell and Rogers, lost 153,000 subscribers. Approximately 11.5 million people said they still watched their shows through cable.
But Mario Mota of Boon Dog Professional Services, which conducted the study, said those who never watched TV through traditional means pose a major risk of disrupting the cable industry.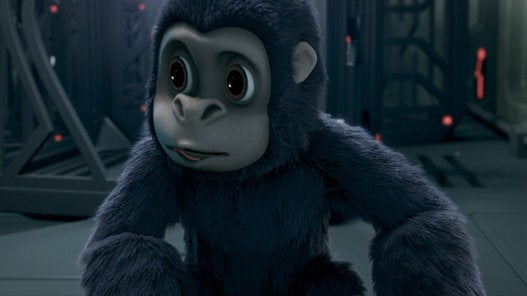 What's Good on Netflix Canada in April 2016?
Popular in the Community