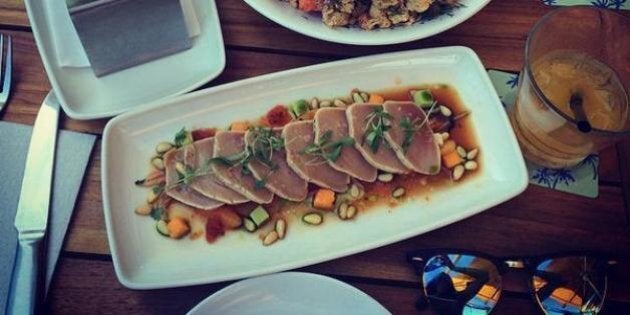 A popular casual dining spot on the west coast (with a location opening up in Toronto soon), the Cactus Club Cafe specializes in everything from seafood to Asian-inspired dishes to burgers and sandwiches.
To work around all of the fat and salt, Nielsen recommends pairing up starters.
"Unlike most chain restaurants, not everything is deep-fried. Instead, there are lots of protein forward choices like ceviche and edamame or smaller portion options like the flat bread or ravioli and prawn trio that let you treat yourself without going overboard," she says.
And just like any chain we've featured in our series so far, dressing and sauces are usually the culprits for added sodium, sugar and fats. As you will see in our list below, many of the options have a large amount of sodium, so we suggest splitting the meal with someone else.
Some meals, including the Wor Wonton Soup and the Jack Daniel's Ribs, have over 3,000 mg of salt — maybe skip these ones!
Here's what dietitians would order at Cactus Club Cafe, including everything from sushi rolls steak to delicious (and filling) salads. Let us know, what's your favourite meal there?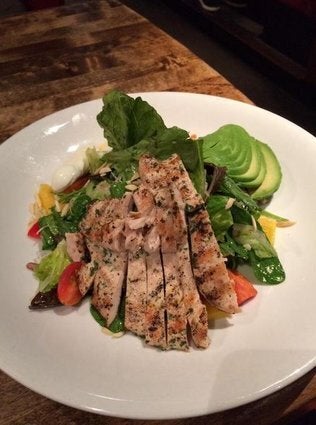 Dietitian Dish: Cactus Club
In our series The Dietitian Dish, we ask Canadian dietitians what they would recommend as breakfast, lunch or dinner options at specific fast food and chain restaurants in the country. Please note, none of the dietitians below are associated with the restaurants we choose, and the restaurants are not paying us to dissect their food. Which restaurant would you like to see us tackle next? Shoot us an email at CanadaLiving@huffingtonpost.com or let us know in the comments below