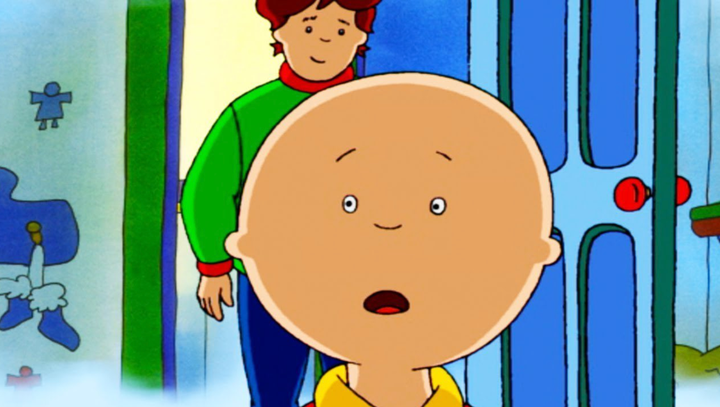 While many kids will need some extra hugs to help them process this news ― remember how you felt watching the series finale of your favourite show? ― it looks like their grown-ups will be alright. Many are taking to social media to share their feelings. And it's not all nice.
Alluding to Caillou's famously whiny personality, one Twitter user described the eternal toddler as "the animated advertisement for birth control."
Some saw the tot's retirement as a sign from the universe that the dumpster-fire series of events from last year is finally over:
There was much virtual grinning ...
And singing at the top of one's lungs ...
Not to mention head scratching over how the show managed to stay on air for so long ...
Some suggested Caillou had it coming, with his baby-pinching ways ...
Others went straight for the #goodriddance hashtag ...
And then there were those folks who looked to the future, wondering how this kid will fare in the real world after 20 years of unbridled fist-to-floor tantrums.
Future world leader loser?
Failure-to-launch man-child?
And then there were those who felt a scrap of sympathy for the ousted small child. Like this Twitter user:
And this mom, who went as far as to say she "didn't mind" Caillou.
One nostalgic mother even reached for the heart emoji. She reminisced about how much her kid used to love Caillou ― all while acknowledging that the firing of TV's notorious bad boy was "some good news for 2021."
And then there was this Twitter user, who simply saw the poetry in Caillou's sensitive reactions to life's little disappointments:
It's been ... something, following Caillou's journey for the past 20 years. While the Internet's busy working out its mixed feelings, we'd like to take this opportunity to wish him well in all his future endeavours.