Caitlyn Jenner teared up. Then we did.
Jenner used the opportunity to address the difficulties that transgender people face in gaining social acceptance.
She brought up the stories of Mercedes Williamson, a transgender woman who was found stabbed to death in a Mississippi field last month, and Sam Taub, a transgender teen from Michigan who took his own life in April.
"They're getting bullied, they're getting beaten up, and they're getting murdered, and they're committing suicide," she said.
Jenner accepted the award with many members of her family in attendance, including mother Esther, daughters Kendall and Kylie, and son Brody.
Kim, Khloe and Kourtney Kardashian — daughters of her wife Kris, from whom she is separated — were also there.
Jenner's voice broke up as she thanked her family for their support.
"The biggest fear I've always had in coming out is I never wanted to hurt anyone else — most of all, my family and my kids," she said. "You guys have given so much back to me, you've given me so much support, I am so, so grateful to have all of you in my life."
Jenner was greeted with raucous applause and left to a standing ovation.
We'll leave you to discover the rest yourself. Bring a tissue.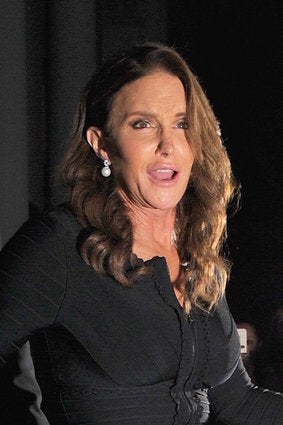 Caitlyn Jenner's NY Night Out