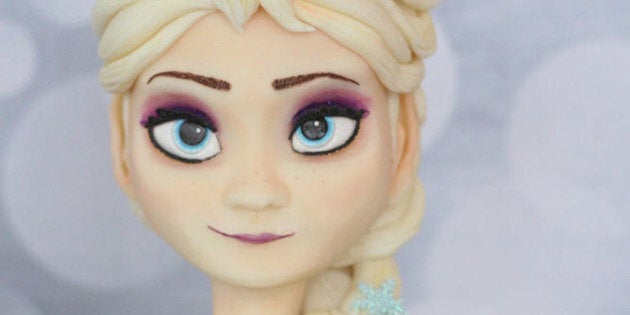 UPDATE: According to this Facebook page, the Elsa cake was made for Icing Smiles, a non-profit organization that "provides custom celebration cakes and other treats to families impacted by the critical illness of a child."
McGreevy Cakes also provided the following response.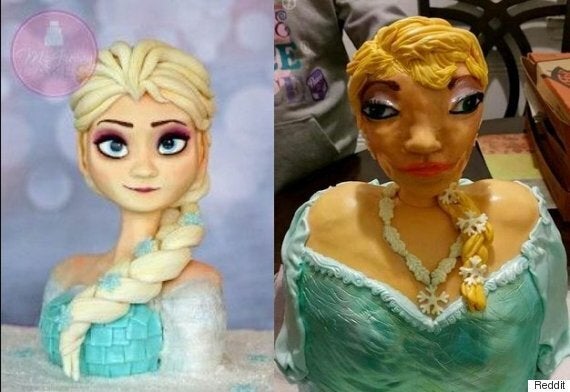 The birthday cake that arrived missed the mark. It shows Elsa with odd head and shoulder proportions. Her flowing white locks are now yellow, her fair skin is an orange tan, and her trademark smirk is an upsetting frown.
Just hours after being shared on Reddit, the post received over 2,000 comments. Referring to the cake's alarming appearance, one user wrote, "Does the purchase price include three free counseling visits for the kids at the party?"
Another said: "It really makes me wonder what the baker thinks when they finish. Do they think, 'ah yes that's perfect!' Or do they think 'well s***. Maybe they won't notice.'"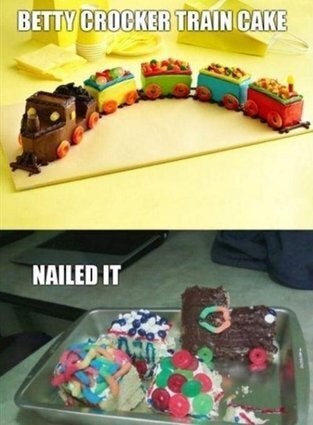 Epic Birthday Cake Fails
Popular in the Community