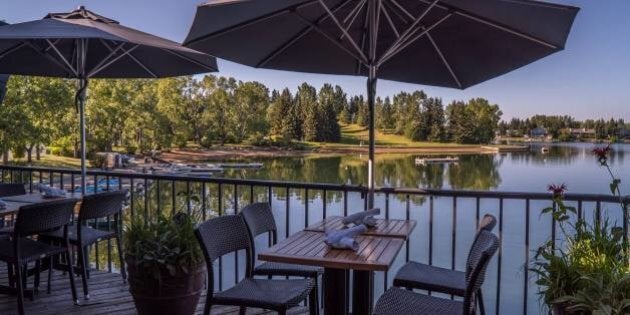 There are so many incredible patios around Calgary to chose from.
Whether it's a spot to soak up the sun, people watch, or enjoy a breathtaking views, there's something for everyone.
Here are some choice places around the city to enjoy a refreshing cocktail while the weather's good.
Ricardo's has brought some serious island vibes to Calgary's beltline. The oasis serves dozens of rum cocktails with homemade tropical fruit syrups that somehow never taste too sweet. The fragrant wall of greenery is actually all mint just waiting to be plucked and added to a mojito. Plus, the plantain chips are to die for.
Try: The Bad Mind. It's a refreshing shrub made with rum, strawberries and jerk vinegar.
Just a 40 minute drive from downtown Calgary, Azuridge actually has three stunning patios including a gazebo overlooking the estate. The Priddis destination has the perfect view of southern Alberta's rolling foothills.
Pro tip: The luxury hotel is sometimes entirely booked for special events, so it's important to call ahead and make a reservation.
Try: The Dangerous Diamond. Elderflower and prosecco is mixed with tiny pearls of Curacao — if a lava lamp could somehow look classy, it would look like this.
Cannibale is a full-service barbershop and cocktail bar. Don't worry — the name is not in reference to some sort of Sweeney Todd-inspired menu, but is actually inspired by the building's history. The Bridgeland eatery had a simple inscription on the old building that read "C. Annibale" for the former owner, so when the new speakeasy opened the name stuck.
Try: The Horsewhip Flip. Made with Alberta rye, bitters, lemon and a whole egg, a portion of the proceeds from this cocktail go to the local community association.
There aren't many better views than this. The Lake House overlooks Lake Bonavista in south Calgary, and features a local menu that spotlights Canadian cuisine.
Try: The Bison Caesar. Not only were Caesars invented in Calgary, but this one has a local twist with the addition of bison jerky.
If you're looking for a spot to people watch, look no further. This streetside Kensington spot serves up cold ramen and saké while you soak in the sun's rays.
Try: The Handsome Gentleman. "Ikemen" means "cool guy" in Japanese, so this gin cocktail keeps it on-theme.
The Vin Room's Mission location has a cozy patio upstairs most passersby wouldn't even notice from the street. The Elbow River is just steps away from this tapas spot, making for the perfect after dinner stroll.
Try: French 75. This white wine cocktail is made a bit brighter with the addition of gin and lemon.
Raw Bar is located within Hotel Arts. The best part of ordering here — apart from the amazing vietnamese cuisine — is that purchasing a cocktail or dish gives you access to the pool.
Try: Raw Bar Bubble Tea. Popping lychee pearls paired with prosecco and a matcha elderflower foam is basically the perfect summer drink.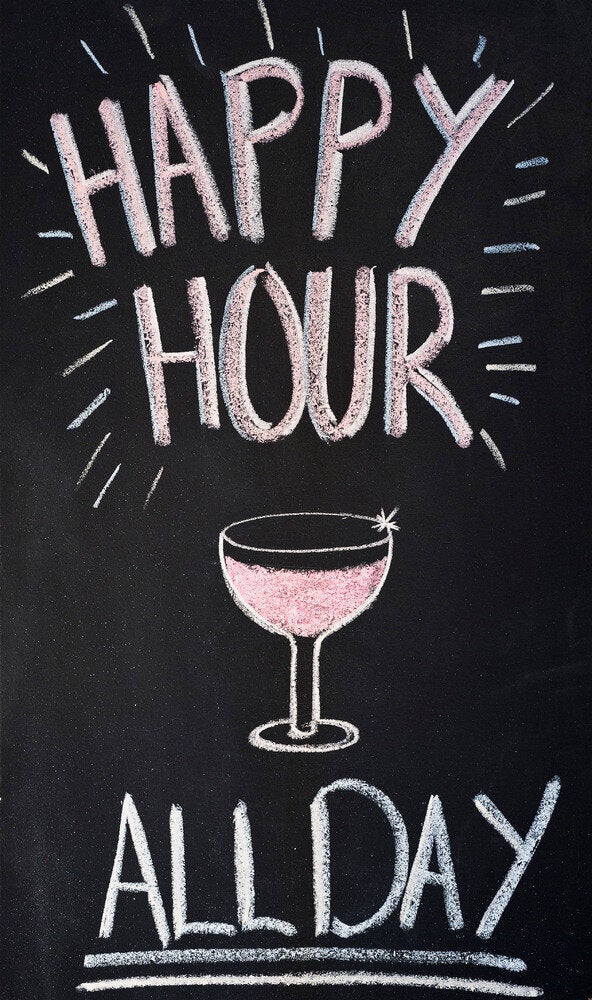 Calgary's Best Patios
Popular in the Community