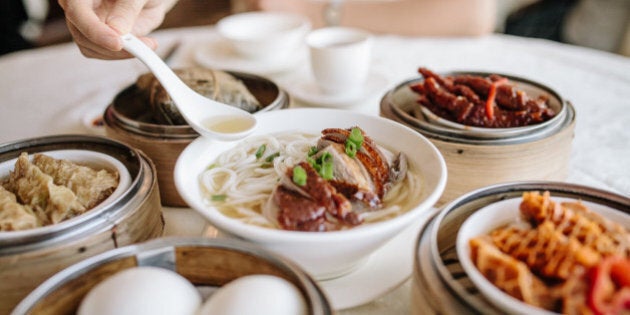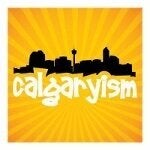 Calgary's Chinatown is an exciting place to go and try new cuisines, and for those who are already familiar with some of its top-notch restaurants, to come back and delight in some old favourite dishes at any time.
Here are Calgaryism's top restaurants you have got to try the next time you're in Calgary's Chinatown. Leave us a comment below and let us know what your favourite is -- we will add it to our best in YYC lists.
SILVER DRAGON (breakfast / brunch)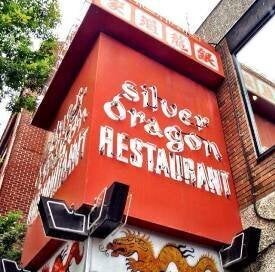 Address - 106 3rd Avenue SE
Phone Number - 403-264-5326
Silver Dragon is my first choice for Chinese breakfast on the weekend because of its appetizing trays and relatively fast turnover rate for tables.
Of all the dim sum restaurants I've been to in Calgary, I find that its food is also of the highest quality. I've never had an issue here but always have left a happy customer and wanting to come back when the next time dim sum sounds about right. See our Top 10 Dim Sum in Calgary today.
I recommend trying har gow (shrimp dumplings), shaomai (steamed pork, prawn or veggie dumplings) and char siu baau (bun with pork filling). Don't forget to grab a few of Silver Dragon's always fresh and moist sticky rice leafs to accompany your dim sum selections.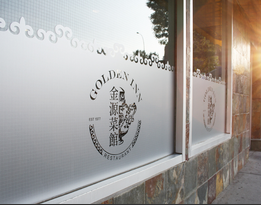 Address - 107 2nd Avenue SE
Phone Number - 403-269-2211
When it comes to eating good Chinese food late at night, no one does it better than Golden Inn. This smaller but quality Chinatown restaurant will be packed after the clubs close at 2:00am, so be prepared to wait if you're heading there at this time.
Some of my favourite dishes include hot & sour soup, dao miu (snow pea sprouts), stir-fried veggies w/ black bean sauce and a dish invented right here in Calgary -- ginger beef!
Then and again, we all aren't always up this late at night are we? If you're an early sleeper like I am, I'd also recommend checking this place out during the day for just as good of food and dining experience.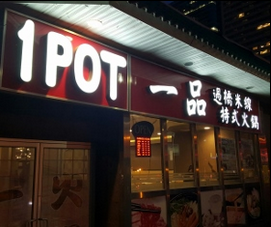 Address - 123 3rd Avenue SE
Phone Number - 403-708-8088
Just like Silver Dragon, I'd say that 1 Pot in Chinatown is one of the best in Calgary at what it does. This hot pot restaurant offers an all-you-can-eat customizable dining experience with good quality food for only $26.95 per person -- what's not to like about that?
I highly recommend trying one or all of the following: beef & lamb slices, shrimp dumplings & wontons, tofu, zucchini, mushrooms and vermicelli noodles. Also make sure you glance over the various soups available as some are free but the good ones are an extra three bucks. I chose the tonkotsu while my company chose the sate.
Don't forget to make a few special concoctions of dips for your hot pot items at the dip station. I personally made one hot (chili thai, jalapenos, hoison), one mild (sesame, sesame oil, teriyaki, ginger) and one that just had a bit of everything. It's a lot of fun!
THI THI VIETNAMESE SUBMARINE (take out)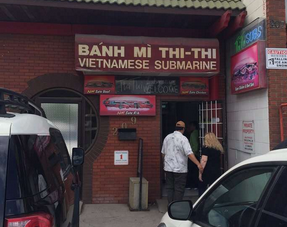 Address - 209 1st Street SE
Phone Number - 403-265-5452
When it comes to grabbing something quick to go, there are few places in Chinatown, let alone the entire city, that will deliver such a filling, affordable and tasty meal like Thi Thi will.
Found off the beaten Chinatown streets just north of 3rd Avenue and 1st Street SE, don't let Thi Thi Vietnamese Submarine's small location fool you by any means. I recommend getting any sub that you think will do the trick because I've tried every single kind they have and have enjoyed every one just as much as the last.
Oh, and if you are planning on going during the lunch rush, expect to wait a little while for your chicken lemongrass or spicy beef submarine, a wait that will be well worth it!
(SIDE NOTE: A Thi Thi submarine is a great way to enjoy the scenery along RiverWalk while chowing down during the spring and summer).
We hope you enjoy dining at these awesome Chinatown restaurants! We would love to hear what you thought about your latest visit below!
Looking for more of the best local activities, events, restaurants and everything else to do with YYC? If so, we invite you to join us at Calgaryism on Twitter, Instagram and Facebook today - just give us a like and you'll stay updated via your live social media feed. We hope to see you there!
Follow HuffPost Canada Blogs on Facebook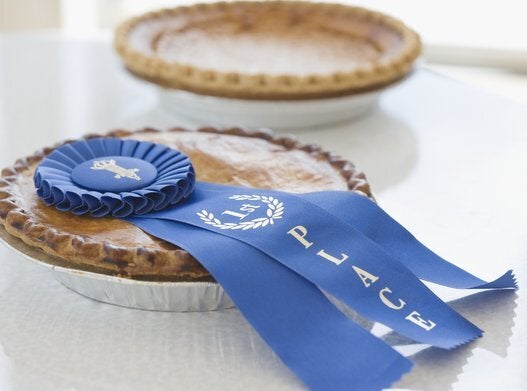 Calgary And Edmonton's Official Foods