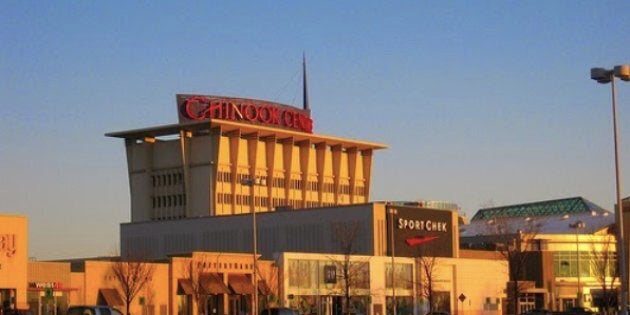 A real estate company has suspended its use of facial recognition technology in two Calgary shopping malls pending an investigation.
The company said it's been using facial recognition software to track people's genders and ages without consent since June. It's pausing the practice at Chinook Centre and Market Mall.
It's unclear how many malls were using the software. Cadillac Fairview previously said it was testing the technology and hadn't completely rolled it out.
On Friday, the federal privacy commissioner said it would investigate what the company is doing and whether it's legal. Alberta's provincial privacy commissioner is also investigating.
They are collecting the information, even if it's only for a moment.Sharon Polsky
But it's not possible for software to determine a shopper's age and gender without capturing their image, argues Sharon Polsky, president of The Privacy and Access Council of Canada.
"To get to the point that the facial recognition technology can create the numerical representation of a face, they've got to look at the face and gather the data points of that unique face," Polsky told Global News. "They are collecting the information, even if it's only for a moment."
Police departments using facial recognition
Facial recognition software is increasingly being used in public by police forces and private companies. Police in Orlando and Detroit have facial recognition software, as does the FBI. Amazon, which sells the technology to law enforcement, even offered consulting on the Orlando police's program free of charge, Wired reports.
In China, some police wear smartglasses equipped with facial recognition so that they can spot persons of interest in crowded places and keep track of people's habits.
Popular in the Community