The damage perpetrated by the recent Calgary flood is clearly visible in a photo taken from space, and shared on Twitter by Canadian astronaut Chris Hadfield.
The latest photo, shared by the former Canadian Air Force fighter pilot, is a before-and-after image that clearly shows how much more of the landscape the Bow and Elbow Rivers now command. The snapshot even shows east Calgary communities and Calgary Stampede grounds as small lakes in the middle of the city.
Story continues after photo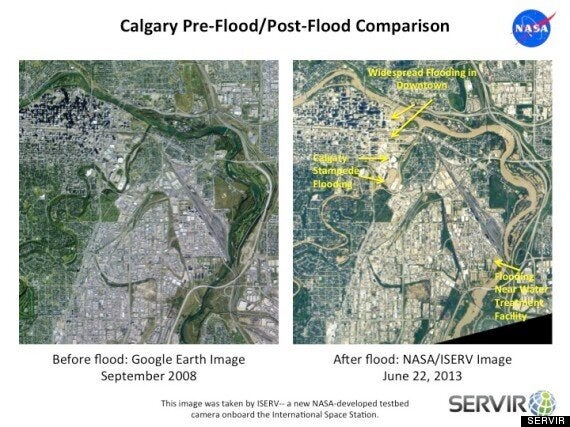 The image was captured by a new device installed by Hadfield while on the ISS earlier this year, called Environmental Research and Visualization System, and nicknamed the 'disaster cam.'
"When Canadian astronaut Colonel Chris Hadfield installed a new testbed 'disaster cam' in the International Space Station's Destiny module window last January, little did he know the first disaster photographed would be of his homeland," states SERVIR, a NASA/USAID endeavour and the body behind the disaster cam.
The camera captured 24 images starting on June 22, through to June 24.
Those images were then beamed down to Environment Canada, which shared them with government authorities and officials.
Story continues after the photo of the Calgary flood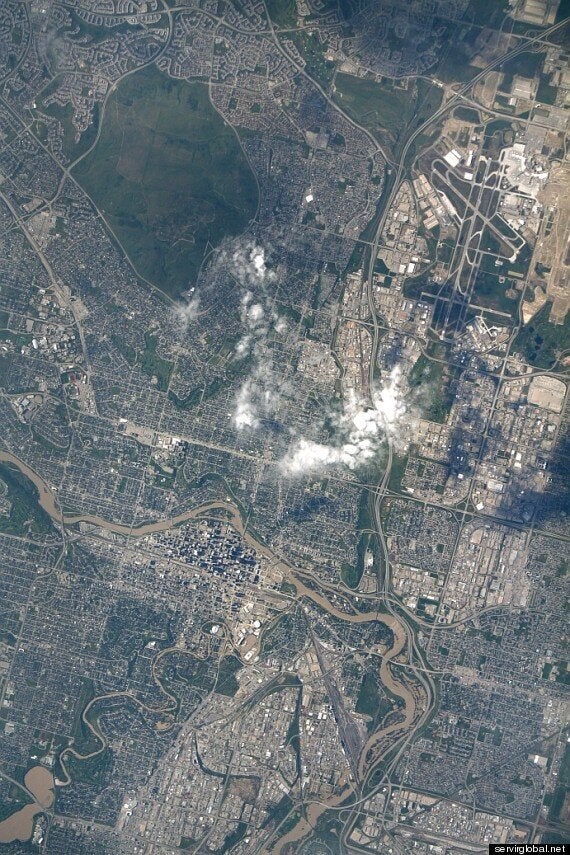 "My heart goes out to my fellow Canadians affected by the disaster," says Hadfield, who described floods as, "an unbridled misery."
Hadfield became a Twitter star and one of the most popular photographers on, ahem, off the planet during his recent time as commander of the International Space Station.
Apart from being commander of humanity's largest current space endeavour, Hadfield became a social media star by sharing amazing shots he took from space with the world below on Twitter.
"I am proud that we are using the unique view from the space station with ISERV to help make response efforts more effective," Hadfield says.
"The space station has a global reach in its ability to help those in need and make lives better here on Earth."
Hadfield is also slated to be this year's Stampede parade marshal next week.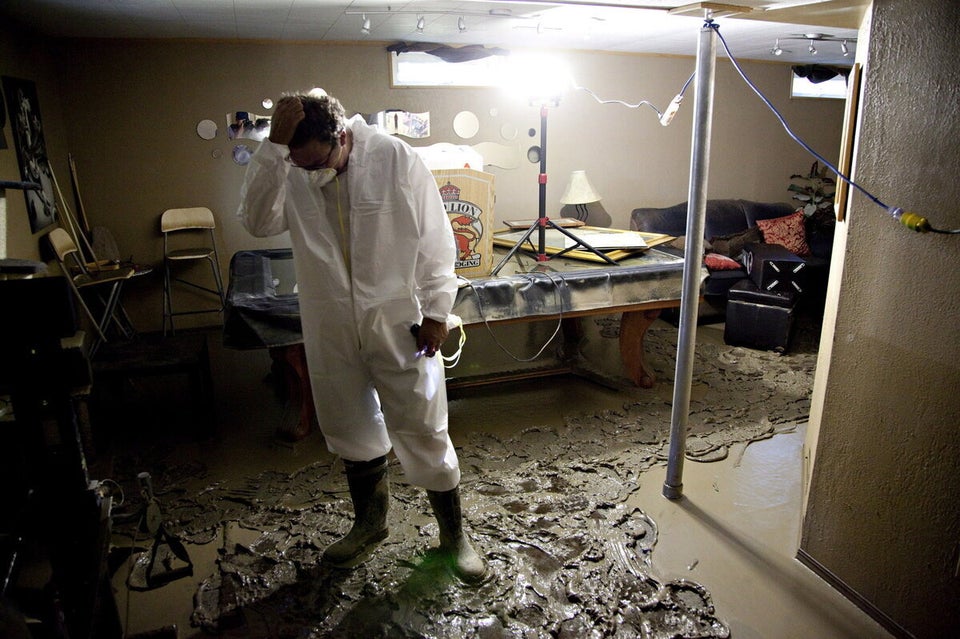 Flooding in Alberta
Popular in the Community