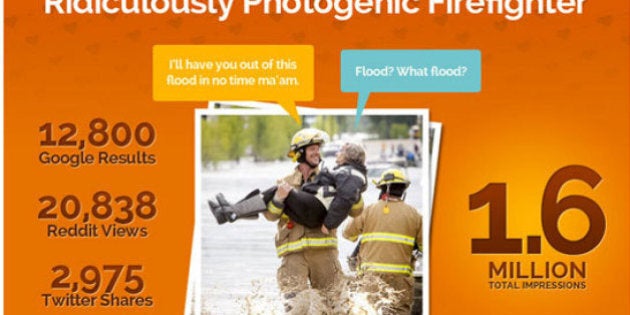 But a new infographic encapsulates the impact of all those tweets and posts, and the numbers are absolutely staggering.
"If you're curious about something, you're not the only one," Calin Yablonski, creator of 'The Impact of Social Media on the Calgary Flood,' explained to HuffPost Alberta about his inspiration to create the colourful, informative infographic.
Yablonski, like many others, was glued to social media during the crisis, staying connected with fellow Calgarians and keeping up with breaking news. But it was after the flood he began to wonder about the impact of all that shared information - and the results surprised him.
"One would assume the most popular tweets and photos would be ones showing the devastation of the flood," he said.
"However, when I conducted the research I discovered that wasn't the case; the most shared stories were ones focused around community support, volunteerism and philanthropy."
Specifically, Yablonski was able to determine, using the social media tracking tool Topsy, the most viewed tweets and photos, how often certain hashtags were used, and the amount of retweets and shares specific posts garnered.
It took several pots of coffee and 50 hours to put the infographic together, says Yablonski, the founder of Inbound Interactive, a boutique Internet marketing firm.
"I may not know how to frame a house, but I do know the world of social media data. I wanted to contribute something to the community, even if it was just a simple infographic."
Scroll down to check out Yablonski's infographic and to see how many times the photo of Calgary's Ridiculously Photogenic Firefighter got retweeted.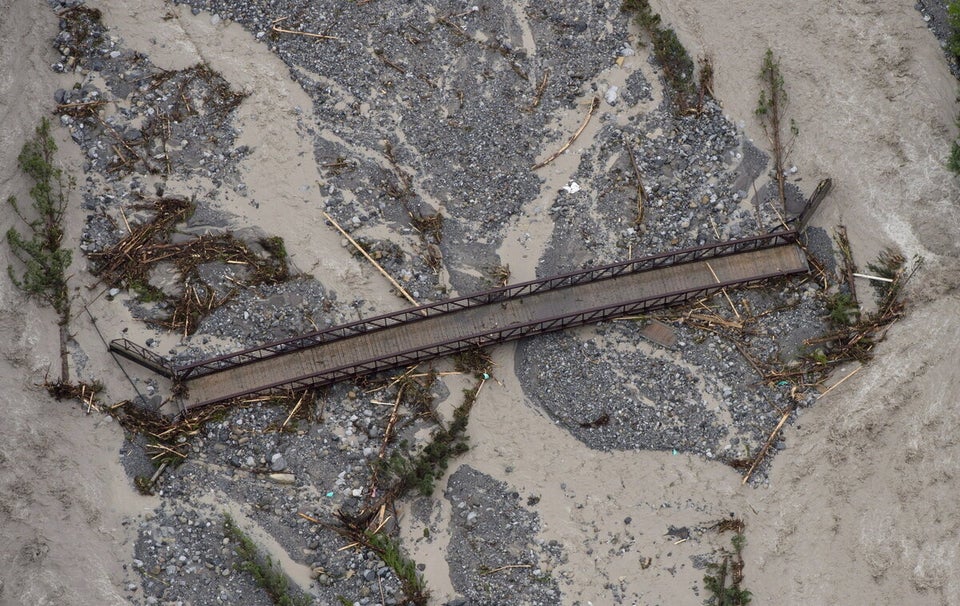 Alberta Floods From Above