For many of them, they're still struggling to get a good grasp on their crayon, let alone figure out spelling and sentence structure.
The City of Calgary posted a few of the cards and notes they have received from Calgary children over the past week to their Flickr account and the messages are truly heartwarming.
"Thaks for trying to fix the floob," writes one youngster, with several coarse smiley faces and hearts scrawled alongside.
"Think you for halping the wrld," another endearing card reads.
Kids around Calgary have been rolling up their sleeves alongside the adults, hosting lemonade stands to raise money for flood relief, hauling mud out of basements and doling out snacks to hungry volunteers.
Click through the gallery below to see more of the kids' notes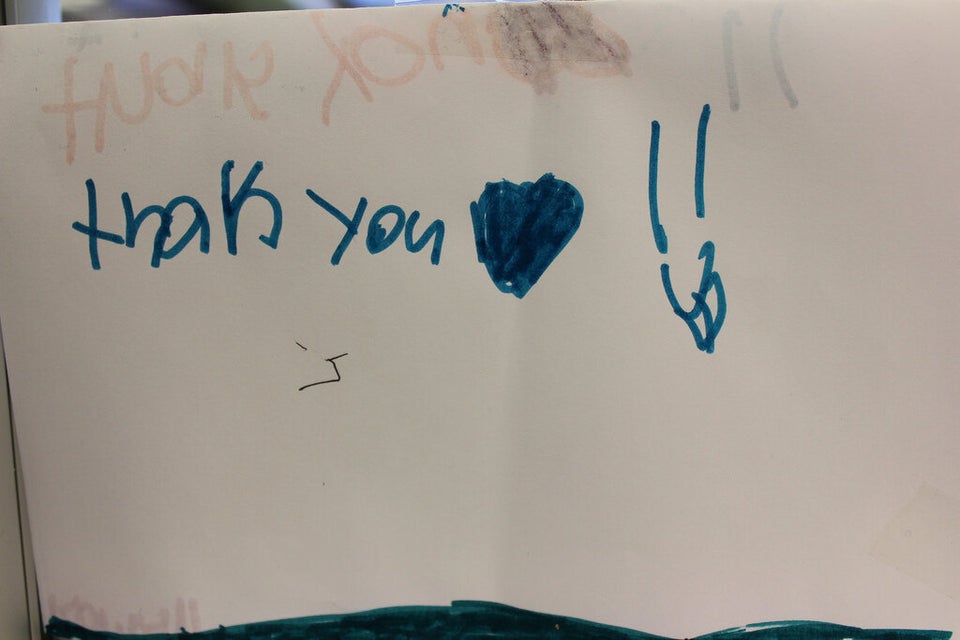 Touching Notes From Calgary Kids