 The mammoth storm rolled over city skies late at night, pelting homes, cars and people with hailstones larger than golf balls and brought with it high winds that felled trees and ripped siding from buildings and residences.
"This one was a beast. It took everything we threw at it and still was able to wreak some havoc," Terry Krauss, project director of the Alberta Severe Weather Management Society told the Herald.
"I believe if we hadn't seeded, it would have even been worse."
Story continues after the slideshow...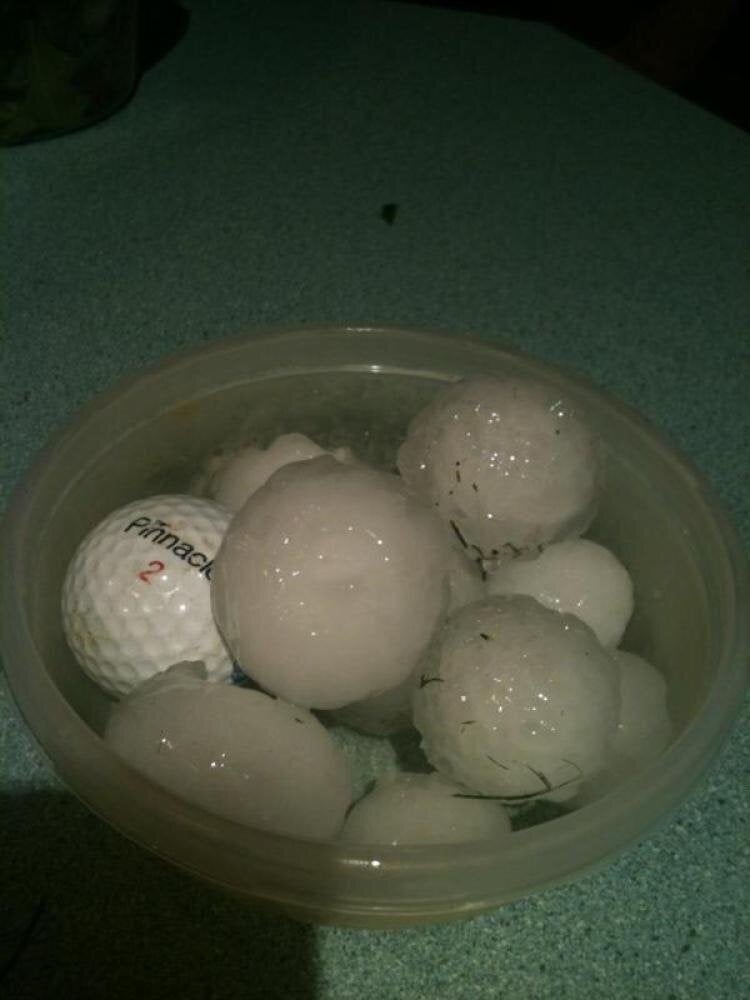 All Hail Calgary Weather!
Most of the claims in Alberta were for flooding and hail damage to cars and homes.
According to Environment Canada:
"Veteran meteorologists in Alberta couldn't remember the last time parts of the province came under a humidex advisory for two or more days."
It was the second most active summer ever for severe weather events in the prairies, with summer storms more frequent and slower moving than usual. Of the 63 days between June 13 and Aug. 14 only 11 days were free of severe weather.
Other facts about the prairies wet, wild and warm summer, from Environment Canada:
- There were 371 severe weather events across the prairies. Alberta recorded its greatest number at 169 and Saskatchewan had its second highest total at 135.
- Only seven tornadoes were recorded in Alberta - much fewer than usual.
- Saskatchewan recorded 33 tornadoes - up sharply from the average of 13.
- Second highest year on record for hailstorms.
- A near-record year for wind events. Not since 2007 have so many storms exceeded gusts of 90 kilometres per hour and Alberta broke the previous record with 41 wind storms - up from the high of 37 in 2007.
Popular in the Community