Alberta's biggest (and smallest) James Bond fan got the star treatment at the "Spectre" premiere last week, and it was beyond cute.
Eight-year old Britton Walker, who lives in Calgary, flew to Mexico City for some one-on-one time with actor Daniel Craig before the film's debut, according to CBC News.
"I thought [Craig] was amazing," Walker told the newspaper. "He did lots of fun things with me. He taught me how to do some stunts and we made apple juice martinis."
The actor even gave the pint-sized fan a very special gift: an OMEGA watch identical to the one Bond wears in "Spectre." (Watch above.)
He spoke to the film's villain, Christoph Waltz, who stole the microphone to ask Walker why he likes Bond so much.
The boy's response: "He is tough and he smooches a lot of girls."
Walker later got a smooch of his own from none other than Monica Bellucci, who plays one of the movie's Bond girls.
Walker's father, Jeff, called the experience a once-in-a-lifetime opportunity.
"They were all so nice," he said.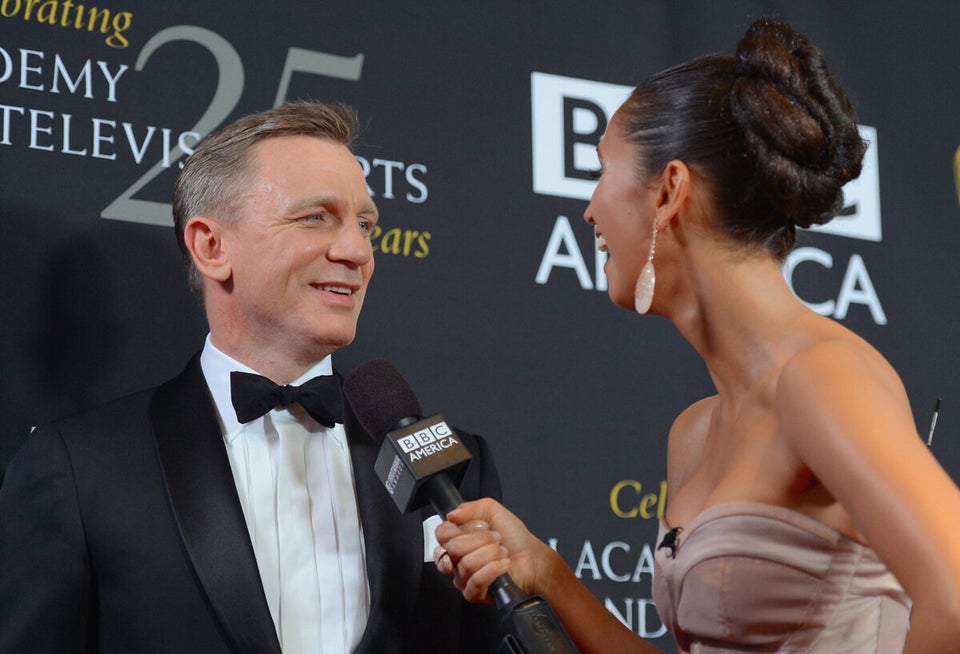 Daniel Craig