Instead of implementing a ban on tobogganing like other cities across North America, the City of Calgary is actually looking for more places to sled.
Mayor Naheed Nenshi told CBC News there are too few places to toboggan in Calgary's rapidly growing suburbs, and he intends to fix that.
Eighteen hills may not seem like many for a large city like Calgary, Nenshi told 660 News, but it's important to keep in mind that Calgary is located on flat, prairie land, he said.
In Hamilton, Ont., the city has banned sledding in municipal parks since 2001, and rule-breakers could be fined up to $5,000. In Toronto, a bylaw states sledders must avoid areas where signage prohibits tobogganing.
According to Metro News, the City of Calgary plans to launch an "outdoor winter play feature" on its website Thursday, which will include a map of places to toboggan.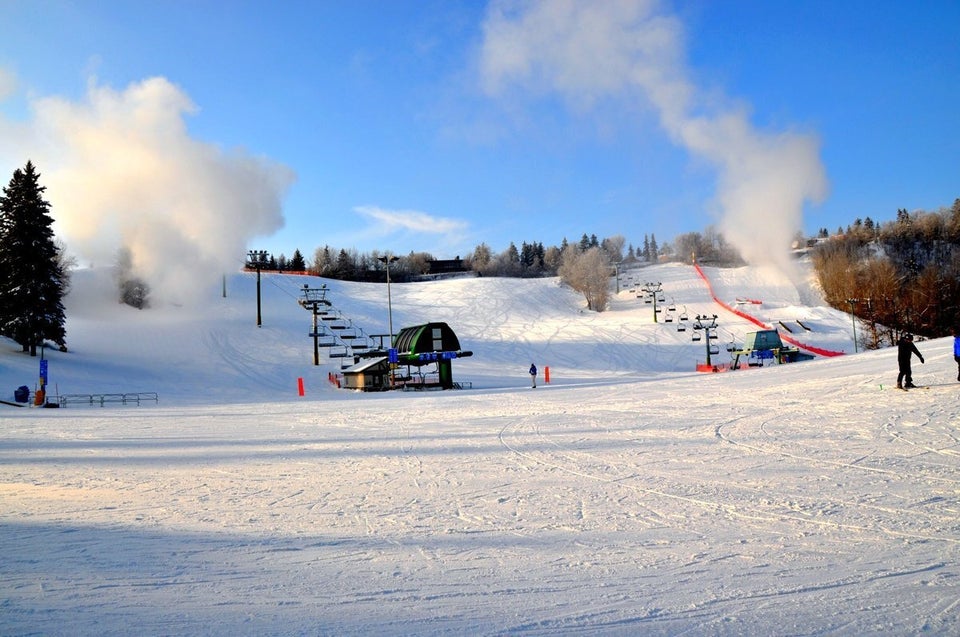 Best Tobogganing Spots In Alberta
Popular in the Community