Calgary is no longer at the top of Canada's real estate markets, and some luxury home owners in the city are jumping ship.
Low oil prices have hit the city hard, with the Canada Mortgage and Housing Corporation reporting that there is "strong overall evidence of problematic conditions" in Calgary's housing market.
Sales are down as well, with about a 10 per cent drop between 2015 and 2016, according to the Calgary Real Estate Board (CREB). When sales are down, prices drop as well. The CREB predicts a three per cent decline in benchmark home prices this year.
Some of these lavish mansions have been up for sale for a few months — it's definitely a buyer's market. So, why not take a look and daydream about owning one of these incredible properties?
Check out the 10 most expensive homes for sale in Calgary: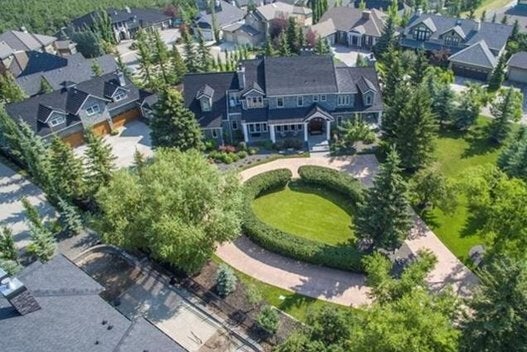 Calgary's Priciest Luxury Homes For Sale (April 2016)